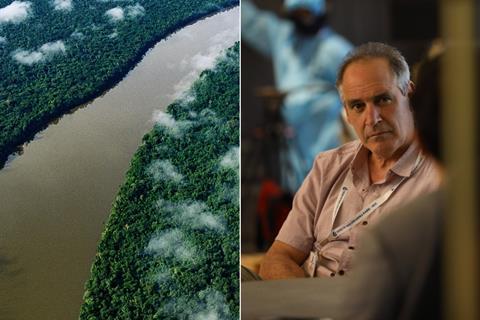 UK-based sales company Dogwoof has closed deals on two documentaries playing at Denmark's CPH:DOX film festival, which begins today (March 23) in Copenhagen.
David France's How To Survive A Pandemic has sold to Belgium (VRT), Spain (Movistar), Denmark (DR), Netherlands (NL) and Israel (Yesdocu/Channel 8).
The HBO title will launch on the pay-TV network and streaming platform HBO Max in North America on March 29 and in Latin America the following day. Previously announced deals include to the UK, Germany and Italy (Sky), Norway (NRK) and Sweden (SVT).
The documentary chronicles the global race to research, develop and roll out Covid-19 vaccines in the fight against the worldwide pandemic. Director France was Oscar-nominated in 2013 for his documentary How To Survive A Plague and picked up awards at Sundance and the Berlinale in 2020 with Welcome to Chechnya.
Dogwoof has also sold Jennifer Peedom's River to Spain (Movistar), Austria (Polyfilm), Norway (VG TV), Greece (Neo Films) and Belgium (VRT).
The film debuted in UK-Ireland cinemas through Dogwoof on March 18.
Peedom's River explores the relationship between humans and rivers, and is narrated by Willem Dafoe. Peedom's film Sherpa was nominated for the Bafta best documentary in 2016.
This year's CPH:DOX opened with a screening of Lars Henrik Ostenfeld's Into The Ice on Monday (March 21) but officially begins today, running until April 3.