Award-winning documentary centres on the shooting of a black teenager and the subsequent trial of his killer.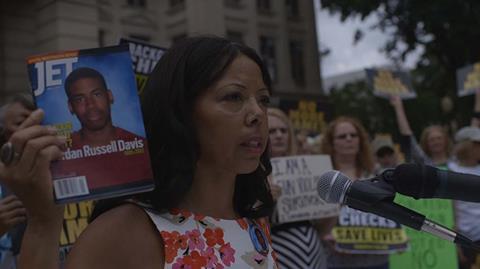 London-based Dogwoof is to act as sales agent for all territories, excluding North America, for Marc Silver's award-winning Sundance documentary 3 1/2 Minutes from Participant Media.
Dogwoof will also distribute the film across all platforms in the UK, where the company is planning a theatrical release in late 2015.
Directed by Marc Silver (Who is Dayani Cristal?), 3 1/2 Minutes made its world premiere at the Sundance Film Festival in January and picked up the US Documentary Special Jury Award for Social Impact.
The film documents the shooting of black teenager Jordan Davis and the subsequent trial of his killer Michael Dunn.
HBO has licensed US television rights and plans to air the film in late 2015, following its US theatrical release.
Produced by The Filmmaker Fund / Motto Pictures in association with Lakehouse Films and Actual Films, 3 1/2 Minutes was written and directed by Marc Silver, produced by Carolyn Hepburn and Minette Nelson, and executive produced by Orlando Bagwell, Bonni Cohen, Julie Goldman, and Participant Media's Jeff Skoll and Diane Weyermann.
The deal was negotiated by Dogwoof and Rob Williams and Gabe Brakin at Participant Media.
The film is based around an incident that occurred on Black Friday 2012, after two cars parked next to each other at a Florida gas station. A white middle-aged male and a black teenager exchanged angry words over the volume of the music in the boy's car. A gun entered the exchange, and a boy called Jordan Davis was left dead.
The documentary intercuts exclusive footage from the trial with observational scenes of Jordan's parents, Ron and Lucy as well as police interrogation footage, prison phone recordings and interviews with the others at the scene that night.