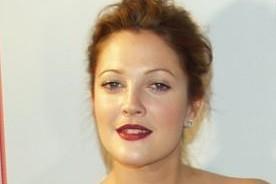 Following a media backlash Drew Barrymore has put the return of her talk show on pause until the Hollywood writers and actors strikes end.
In a post on Instagram the star of Charlie's Angels and EverAfter wrote: "I have listened to everyone, and I am making the decision to pause the show's premiere until the strike is over.
"I have no words to express my deepest apologies to anyone I have hurt and, of course, to our incredible team who works on the show and has made it what it is today. We really tried to find our way forward. And I truly hope for a resolution for the entire industry very soon."
Barrymore sparked controversy after she announced last week that she would bring back The Drew Barrymore Show on Monday (September 18) without writers and in accordance with Writers Guild of America's (WGA) strike rules.
The show is covered by the WGA contract and thus Barrymore would only be allowed to employ non-union writers or none at all.
SAG-AFTRA strike rules allow an actor to host a talk show. Barrymore and actor guests would have been allowed to talk about their careers and other general subjects but not struck work – any upcoming film or television from Hollywood companies that are signatories to the SAG-AFTRA minimum basic agreement.
According to reports CBS Media supported Barrymore's decision to pause the show's return and will not broadcast new episodes taped last week until the strikes end. Instead it will air repeats – a common network ploy during strikes while new work cannot be broadcast. The show launched in 2020.
The Jennifer Hudson Show and The Talk have also put their returns on hold.
Last week Bill Maher said his HBO show Real Time With Bill Maher will return on September 22 without writers and feature unscripted conversations.
WGA said Maher's decision was "disappointing". The union added it would picket the show and said it was "difficult to imagine" how the show could proceed without violating strike rules.