Ahmad Abdalla's upcoming drama Night/Exterior is among four titles that will be screened at rough cut stage as part of Dubai International Film Festival's (DIFF) expanded works-in-progress initiative.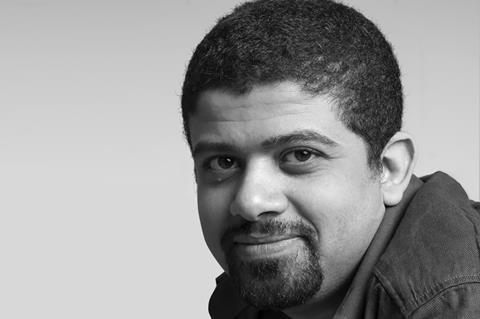 The other three projects include documentary Beirut Terminus from Lebanese filmmaker Elie Kamal; Moroccan director Mohcine Besri's Urgent; and Siren's Call from Turkish filmmaker Ramin Matin.
DFM launched a works-in-progress lab last year, but only showed clips of selected titles, rather than full films. This year, rough cuts will be screened for more than 20 sales agents and distributors, including France's Bac Films, UK distributor Curzon Artificial Eye and streaming giant Netflix.
"The idea is to match films with the right sales agents and distributors. It's a way to start the conversation in the early stages," said Sebastien Chesneau, founder of Dubai-based sales agent Cercamon, who is overseeing the initiative.
Produced by Hala Lotfy, Night/Exterior revolves around a filmmaker, a taxi driver and a prostitute. Mohamed Hefzy's Film Clinic will distribute in the MENA region.
Beirut Terminus explores the origins of the state of Lebanon through a train journey, while Urgent revolves around a Moroccan family dealing with health and inheritance troubles. Siren's Call tells the story of a burnt-out architect attempting to escape the city that he helped to build.
Other sales agents attending the screenings, which takes place at DFM today (Dec 7), include France's Indiesales and Germany's Picture Tree International. "In addition to matchmaking, the sales agents can give the filmmakers a sense of what the international response will be to their films," Chesneau said.