Feature set against the backdrop of traveller community in France premiered at Cannes in Directors' Fortnight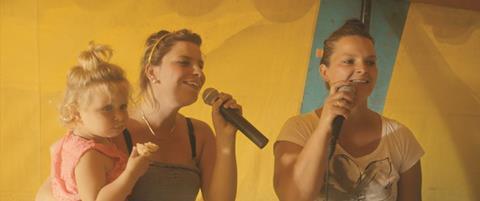 Jean-Charles Hue's Eat Your Bones (Mange Tes Morts), set against the backdrop of France's Yeniche traveller community, has won France's Jean Vigo for 2014.
The hybrid film, mixing a documentary style with elements of the noir and western genres, is inspired by the real-life Dorkel gypsy family living on the outskirts of Paris which Hue has been following since 2003.
A number of Hue's previous works including his feature The Lord's Ride (La BM de Seigneur) were also set against the backdrop of the community.
Eat Your Bones revolves around three Yeniche brothers who hijack a truck full of copper. The film's title is a Yeniche insult implying the recipient has betrayed his or her ancestors.
The film is produced by Thierry Lounas of Capricci Films which is also selling the film internationally.
The Jean Vigo Prize commemorates the pioneering 1930s director who posthumously inspired the filmmakers of the French New Wave with films such as Zero de Conduite and L'Atalante. It is aimed at contemporary films which are also independent and pioneering in spirit.
This year's jury said they had awarded Eat Your Bones for the fast-paced and energetic way in which it captures a community not often shown in the cinema.
Sebastien Betbeder's work, Inupiluk, about a trip to Paris by two Greenland Inuits where they are hosted by a young Parisian man, won the prize for best short. The jury praised it for "the humorous, deceptively simple and tender way in which the film captured a meeting of two worlds completely ignorant of one another."
Past recipients of the Jean Vigo Prize include Cedric Kahn, Xavier Beauvois, Laurent Cantet, Bruno Dumont, Noemie Lvovsky and Katell Quillevere.