EXCLUSIVE: Westworld star boards Pentagon drama.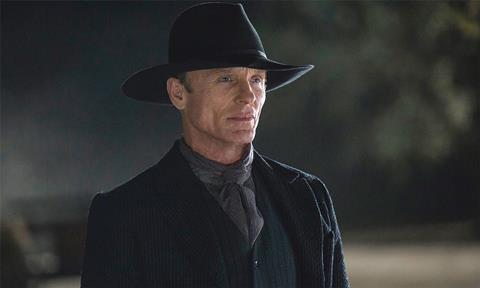 Westworld star Ed Harris is the latest prestige element to join drama The Last Full Measure, which Foresight Unlimited is selling here at the market.
Director Todd Robinson is currently shooting the film in Atlanta and Costa Rica. Sebastian Stan leads the cast as a Pentagon official investigating the record of a dead Vietnam War rescue officer eligible for the Medal Of Honor.
Harris will play a survivor from the war who is interviewed by the Pentagon investigator.
Harris is riding high on the back of rave reviews for Westworld and will be seen later this year in Darren Aronofsky's Mother!
Christopher Plummer, William Hurt, Samuel L. Jackson, Peter Fonda, Grant Gustin, Michael Imperioli, Diane Ladd and Bradley Whitford also star.
The producers roster includes Timothy Scott Bogart, Foresight Unlimited head Mark Damon, Nicholas Cafritz, Robert Reed Peterson, Shaun Sanghani, Louis Steyn, T.J. Steyn, Julian Adams, Lauren Selig, Pen Densham and John Watson.

Habib H. Paracha, Foresight's Tamara Birkemoe, Jenna Sanz-Agero and Sidney Sherman serve as executive producers.
Foresight Unlimited is producing The Last Full Measure in association with Provocator and SSS Entertainment.