Sales outfit is taking seven Berlin official selection titles to this year's market.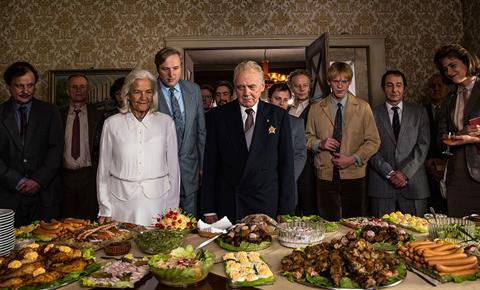 Munich-based sales agent Beta Cinema has fleshed out its slate ahead of next month's European Film Market in Berlin (Feb 9-17).
The company has three competition titles this year, as well as two in Berlinale Special, one in Panorama, and a TV series in Berlinale Special Series.
Having its world premiere in this year's Berlinale Special programme, Beta has acquired In Times Of Fading Light, Matti Geschonneck's historical drama starring Bruno Ganz (Downfall).
Set in East-Berlin in 1989, the film is based on Eugen Ruge's novel (which was translated into 23 languages) about an aging resistance fighter who celebrates his 90th birthday with his friends and family.
Also playing in Berlinale Special and now acquired by Beta is Julius Ševcík's A Prominent Patient. Set in the build up to the Second World War, the film tells the true story of Jan Masaryk, a prominent diplomat and the son of the founder of Czechoslovakia who finds himself fleeing to the US after the invasion of his homeland.
The film was recently nominated for 14 Czech Lion Awards (the country's primary awards ceremony), securing nods in every eligible category aside from best actress, making it the most-nominated film at this year's event.
In Berlin's competition programme, joining Beta's previously-announced acquisitions of Agnieszka Holland's crime thriller Spoor (previously Game Count) and Peter Netzer's Ana, Mon Amour, is Andres Veiel's documentary Beuys, about the German artist Joseph Beuys.
The film will have its world premiere in Berlin's competition, following in the footsteps of last year's Golden Bear-winning migrant documentary Fire At Sea by Italian filmmaker Gianfranco Rosi.
Elsewhere, Beta has Erik Poppe's Norwegian box office hit The King's Choice, which was Oscar long-listed in the foreign language category, playing in Berlin's Panorama section, and Oscar-nominee Oliver Hirschbiegel's (Downfall) TV series The Same Sky playing in Berlinale Special Series. The six-part drama is set in Cold War Berlin.