Highland Film Group kicks off pre-sales in Berlin this week on Miscellaneous Entertainment's supernatural psychological thriller. CAA will represent North American rights.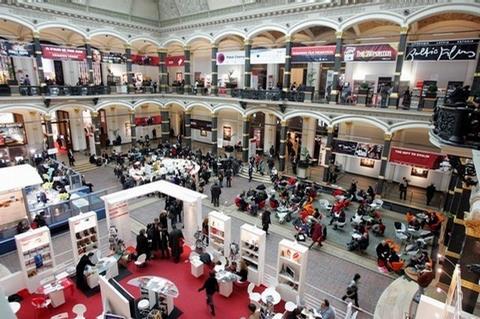 Eric Bress will direct from his screenplay about five battle-hardened American soldiers assigned to hold a French Chateau near the end of the Second World War.
Formerly occupied by the Nazi high command, this apparent refuge quickly descends into madness when the troops encounter a supernatural enemy far more terrifying than anything seen on the battlefield.
Thwaites starred in The Giver and Gods Of Egypt and will next be seen in Pirates Of The Caribbean: Dead Men Tell No Tales and recently shot Interview With God and Office Uprising.
Miscellaneous Entertainment's D Todd Shepherd, Joe Simpson and Shelley Madison are producing Ghosts Of War and finance the project. Adrian Jayasinha will serve as executive producer.
"We're thrilled to bring Eric's next intelligent and layered vision to life as he continues to push the definition of genre," Shepherd said. "Brenton is an incredibly talented actor at the crescendo of an already impressive career, and we feel fortunate to have him as our lead."
"I'm excited for the chance to create an elevated thriller about WWII soldiers that's more relevant today than ever," Bress said. "Brenton Thwaites is the perfect choice to play a hardened soldier fighting through the trauma of war just as he's thrust into the most mind-shattering battle of his life."
Miscellaneous and Highland are collaborating on Terminal, which stars Margot Robbie and is in post.