Content Media has come on to handle worldwide sales on the project, which is set to begin shooting in London later this month.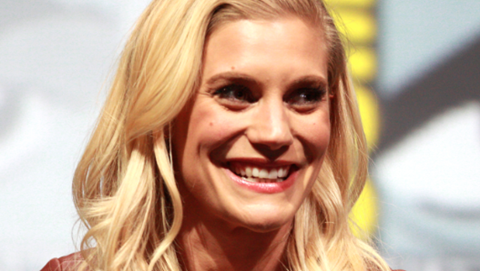 Hasraf 'HaZ' Dulull will direct from Gary Hall's script about a Mars mission controller (Katee Sackhoff) who is summoned to assist an artificial intelligence system after the first mission ended in catastrophe.
Her investigation into the first mission leads to the discovery of a mysterious object below the surface of Mars, leading to a discovery that could change the future of Earth.
Head Gear Films and Parkgate Entertainment are financing Origin Unknown and the company's Phil Hunt and Compton Ross serve as executive producers with UK-based Coffee & Cigarettes.
The latter brokered the deal with Content Media.
Eduardo Panizzo of Coffee & Cigarettes said: "We are delighted to be working with Content Media on this project, they have an exceptional track record and a proven history of success in the sci-fi genre."
Content's Jamie Carmichael added: "We love the elevated sci-fi space, and Origin Unknown has all the elements to succeed – a strong high concept idea, a great cast, a great creative team and a very impressive new directing talent in HaZ. We're really excited to bring this to the market."
Content's sales slate includes the Sundance documentaries Cries From Syria and Legion Of Brothers, comedy An Actor Prepares starring Jeremy Irons and Jack Huston, documentary Beside Bowie: The Mick Ronson Story, supernatural heist thriller The Vault starring James Franco, and action-thriller The Worker with Michael Peña.