The EFM dance card is filling up as Sierra/Affinity announced it will launch sales on the Ethan Hawke assassin thriller 24 Hours To Live, while Foresight Unlimited arrives with Alec Baldwin and Demi Moore as illicit lovers in the drama Blind.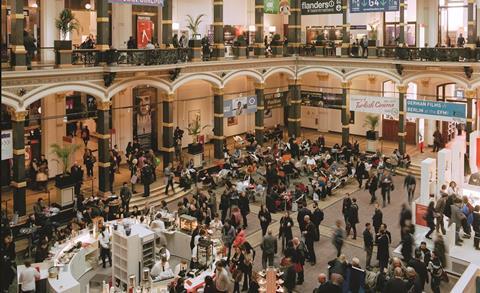 Fundamental Films is fully financing 24 Hours To Live and produces with Basil Iwanyk's Thunder Road Pictures.
Second unit director Brian Smrz will direct the story of a hitman who gets a chance of redemption after his employer brings him back to life temporarily after he is killed on the job.
Zachary Dean wrote the screenplay based on an original script by Ron Mita and Jim McClain. Iwanyk, Fundamental Films chairman Mark Gao and international president Gregory Ouanhon are producing.
Fundamental Films' Gary Glushon and Thunder Road's Kent Kubena and Jonathan Fuhrman will serve as executive producers.
Michael Mailer directs Blind, in which Alec Baldwin plays an author who lost his wife and his eyesight in a car accident and falls in love with the wife of a soon-to-be-released insider trader who has been assigned to read to him. Dylan McDermott rounds out the key cast.
John Buffalo Mailer wrote the screenplay and Mailer produces alongside Diane Fisher, Jennifer Gelfer, Pamela Thur, and Martin Tuchman.
Foresight Unlimited's Mark Damon and Tamara Birkemoe are executive producers alongside Baldwin and Mallory Schwartz.
Foresight Unlimited and CAA jointly represent US rights. The project is in post.