Drama about the iconic gay artist to shoot in Sweden.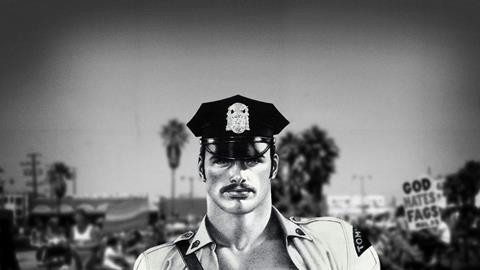 Protagonist Pictures has come on board to handle worldwide sales on Dome Karukoski's Tom Of Finland, a drama about the life and times of the Finnish, gay artist.
Aleksi Bardy wrote the screenplay for the film, which tells the life story of Touko Laaksonen, a man who would become known around the world by his nom de guerre "Tom Of Finland".
The cast of the film will be announced during the Berlinale at a press conference on Sunday. Production is due to start this Spring in Gothenberg, Sweden.
The story centres on Laaksonen, who returned home to Helsinki a hero after a harrowing and eventful military service in World War II, but found life during peacetime equally distressing. Persecuted for his homosexuality, he conducted secret affairs and was pressured to marry a woman.
He discovered freedom in his art, specialising in homoerotic drawings of muscular men in sexually uninhibited situations. Over the years, his work developed a worldwide following and helped fan the flames of a gay revolution in the US.
"This is the story of a man ahead of his time, bravely standing up against a world virulently against his right to be who he was – a homosexual man with homosexual fantasies," said Karukoski.
"The story shows how literally one person can create change in the world, even with something as simple as an artist's tools."
Bardy, Miia Haavisto and Annika Sucksdorff of Helsinki Film are producing the film. Gunnar Carlsson of Anagram Väst in Sweden, Miriam Nørgaard of Fridthjof Film in Denmark, and Ingvar Thordarson and Sophie Mahlo of Neutrinos Productions Germany will serve as co-producers, in collaboration with in Mike Downey and Sam Taylor of Film and Music Entertainment (F&ME) UK.
Karukoski is a Finnish filmmaker with six features to his credit including The Grump (2014), Heart Of A Lion (2013) and Lapland Odyssey (2010).
"We would be delighted to work with Dome Karukoski on any film, but on a film portrait of the brilliant Tom Of Finland, it is especially exciting," said Protagonist CEO Mike Goodridge. "This is a film about an iconic and inspirational figure which will find audiences all over the world."