The co-creator of The Office will direct Fighting With My Family, with Dwayne Johnson producing.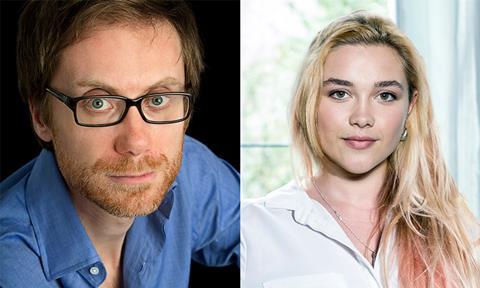 Stephen Merchant will direct Fighting With My Family - inspired by the life of the British wrestler Paige - with Lady Macbeth breakout and Screen Stars Of Tomorrow 2016 selection Florence Pugh playing the lead in comedy drama.
Dwayne Johnson will serve as executive producer on the project inspired by the life of the British WWE Superstar, whose family of wrestlers was the subject of Channel 4 documentary The Wrestlers: Fighting With My Family.
WWE Studios and Film4 will co-finance and produce alongside Dwayne Johnson and Dany Garcia's Seven Bucks Productions and Misher Films. Film4 developed the project from inception.
Johnson will take a role in the project and serves as executive producer alongside Garcia and Seven Bucks Productions' Hiram Garcia.
Merchant, who earned global fame after co-writing The Office with Ricky Gervais, will also serve as executive producer and is writing the feature. Kevin Misher of Misher Films will produce alongside WWE Studios president Michael Luisi.
Johnson will also play a role in the film and he and Pugh will be joined by Jack Lowden who will play Paige's brother, Zak. Principal photography is scheduled to start in Los Angeles and London this month.
Alex Walton and his team will kick off pre-sales in Berlin. WME Global represents US rights.