EXCLUSIVE: American comedy-drama comes from Albert Nobbs producers Mockingbird Pictures.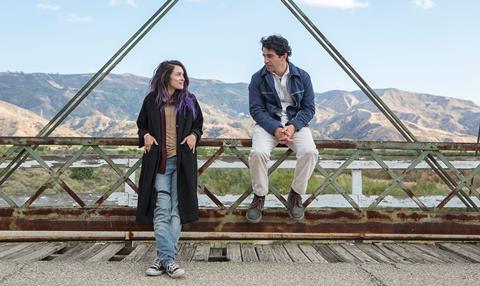 UK sales outfit WestEnd Films has acquired international rights to American comedy-drama The Sweet Life, and will be showing the film to buyers at the forthcoming European Film Market in Berlin.
Directed by TV veteran Rob Spera (Criminal Minds), the film stars Chris Messina (Live By Night, Argo) and Abigail Spencer (Oz The Great And Powerful, Suits) in the story of two lost souls who embark on a road trip from Chicago to San Franscisco where they plan to jump off the Golden Gate Bridge together.
The film premiered at the Los Angeles Film Festival last June.
Sweet Life was produced by Bonnie Curtis and Julie Lynn under their banner Mockingbird Pictures, the company behind Oscar-nominated Glenn Close drama Albert Nobbs.
The acquisition is a part of WestEnd's recently-launched female audience brand WeLove, which is focusing on female-specific content and is developing projects from Agnieszka Holland and Alexis Zegerman.
WestEnd's EFM line-up includes: animated feature The Breadwinner, which is produced in association with Angelina Jolie; Film4 and BFI-backed UK comedy Old Boys; Guy Pearce and Kylie Minogue comedy Flammable Children; comedy Shoplifters Of The World starring Joe Manganiello and Sasha Lane; Israeli drama Saving Neta; US musical Saturday Church; Benedict Cumberbatch-narrated Buddhism documentary Walk With Me; and thriller Hollow In The Land.