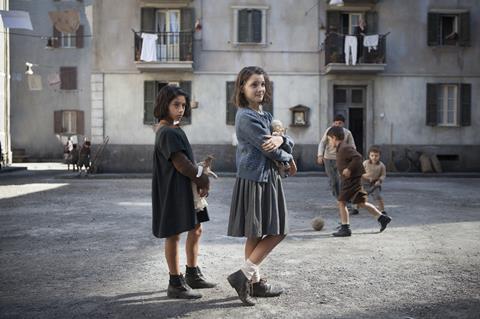 Modern Films has signed a deal with Fremantle and Sky for a theatrical 'sneak preview' of the first two episodes of the TV adaptation of Elena Ferrante's My Brilliant Friend in the UK.
They will play for one day in two cinemas - the Curzon Bloomsbury in London and the Glasgow Film Theatre - over the weekend before the series airs on Sky Atlantic in the territory from Monday November 19.
"We have chosen to offer the film exclusively to a cinema that befits the audience and literary geography - the Curzon Bloomsbury," said Eve Gabereau, managing director of Modern Films."The Glasgow Film Theatre have also come on board given their great flexibility in programming and connections across cultural arts."
My Brilliant Friend is produced by HBO and RAI and is based on the first novel in Ferrante's best-selling Neapolitan quartet of novels.
"It's a brilliant way to reach out to the fans (and those to be converted) so that they can experience the adaptation of the books on the big screen, with surround sound and a built-in community to talk about it with afterwards," said Gabereau of the theatrical screenings. "It's like a book and film club all in one."
The Italian-language and Neapolitan-dialect series is directed by Saverio Costanzo and executive produced by Paolo Sorrentino and Jennifer Schurr. The story and screenplays are by Ferrante, Francesco Piccolo, Laura Paolucci and Saverio Costanzo.
"This is a great way to build a buzz around the series outside of traditional marketing and promotions, especially for such a cinematic property with crossover audience appeal from arthouse and foreign language films to mainstream television," said Jamie Lynn, executive vice president, head of sales and distribution, EMEA, at Fremantle.
The two episodes first screened at the Venice Film Festival in September and it is this version that will be screened theatrically. Nexo Digital went on to rgive the episodes a limited three-day theatricaly release in Italy on October 1 where it grossed €457,552 ($515,106) and garnered over 42,000 admissions.