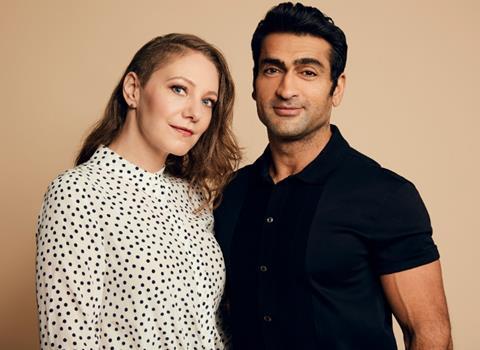 The Big Sick co-writers Emily V. Gordon and Kumail Nanjiani will adapt the screenplay of The Doubtful Guest for Andy and Barbara Muschietti's new production company Double Dream and the project has been set up at Amblin Partners.
Argentinian filmmaker Andy Muschietti (It franchise, Mama) is attached to direct and Nanjiani will star.
Andy and Barbara Muschietti will produce alongside Dani Bernfeld, while Gordon and Nanjiani will serve as executive producers. Jeb Brody and John Buderwitz will oversee for Amblin.
The Doubtful Guest, first published in 1957, centres on a mysterious, mischievous creature whose unannounced and unwelcome arrival at a family home brings trouble and chaos.
Non-profit The Edward Gorey Charitable Trust is the owner of the artistic literary property in Gorey's estate. The Trust is dedicated to contributing funds to the animal welfare causes Gorey championed.
Trustees Eric D. Sherman and R. Andrew Boose are also on the executive producer roster.
Nanjiani starred in The Big Sick and will star in the upcoming The Eternals directed by Oscar winner Chloe Zhao. He is currently in production on the Disney+ prequel trilogy series Obi-Wan Kenobi.
Andy and Barbara Muschietti are represented by WME and Ziffren Brittenham. Nanjiani and Gordon are represented by UTA, Mosaic and Schreck Rose Dapello Adams Berlin & Dunham LLP.