In a big shake-up at the studio, New Line COO and president Toby Emmerich is replacing Greg Silverman as the chief creative force at Warner Bros.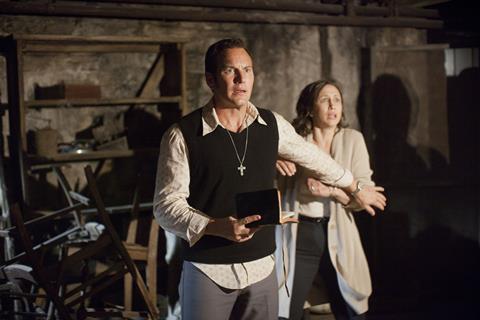 Emmerich becomes president and chief content officer of Warner Bros Pictures Group with oversight of Warner Bros and New Line Cinema, while Silverman is departing to set up a new venture. The changes are effective as of January 1.
Emmerich has shepherded the New Line label since he became president and COO in 2008 and scored hits this year with Central Intelligence ($200m-plus worldwide) and The Conjuring 2 ($320m-plus worldwide).
He will share greenlight authority with Warner Bros chairman and CEO Kevin Tsujihara and will continue to steer the studio's live stage play division Warner Bros Theatre Ventures, which is preparing to unveil a Broadway production of Charlie And The Chocolate Factory in March.
In 2013, Tsujihara entrusted day-to-day studio operations in the hands of Silverman, Emmerich and Sue Kroll, the head of worldwide marketing who continues in her role.
Silverman, who has served as president of creative development and worldwide production since 2013, is setting up a Warner Bros-based production and tech-related entrepreneurial venture backed in part by the studio.
During his long tenure at Warner Bros, Silverman worked on The Dark Knight and The Hangover trilogies, Inception, Interstellar and the upcoming Wonder Woman, King Arthur, LEGO Batman, LEGO Ninjago, Dunkirk and Ready Player One.
However Batman v Superman: Dawn Of Justice and Suicide Squad did not perform as well as anticipated this year and followed 2015 disappointments such as Pan and The Man From U.N.C.L.E.
The Hollywood Reporter broke the story on Wednesday.