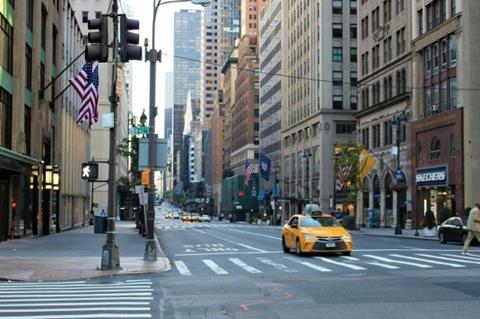 Endeavor Content will handle worldwide sales on the New York-set drama Topside, produced by Likely Story, K Period Media, Level Forward and Red Crown Productions.
Husband-and-wife team Celine Held and Logan George wrote and directed the feature debut, about a five year-old girl and her mother who live under the streets of New York City and are forced to go above ground when they are evicted by police.
Topside shot recently in New York City and Rochester, New York, and is being produced by Anthony Bregman and Peter Cron of Likely Story, Kara Durrett, Jonathan Montepare, and Melina Lizette of Level Forward, Josh Godfrey of K Period Media, and Daniel Crown of Red Crown Productions.
Held and George directed the short film Caroline, which screened in competition at Cannes Film Festival last year, received its US premiere at SXSW, and was shortlisted for Best Live Action Short Film at the Oscars this year. Most recently, they directed the short film Lockdown, which premiered at Sundance this year and played at SXSW.
Kimberly Steward of K Period Media, Adrienne Becker of Level Forward, and Yoni Liebling of Red Crown Productions will serve as executive producers. Level Forward, K Period Media, and Red Crown Productions are co-financing the feature.
"It's been a crazy wonderful journey researching and working on this story the last 5 years, and we could not be more excited by the partnership that has come together to bring it to life," said Held and George. "More than ever, we feel the urgency and relevancy of this story, and we're so thankful to have producers on-board who are able to help protect and foster that."