English-language remake of French comedy set to begin production in New York this year.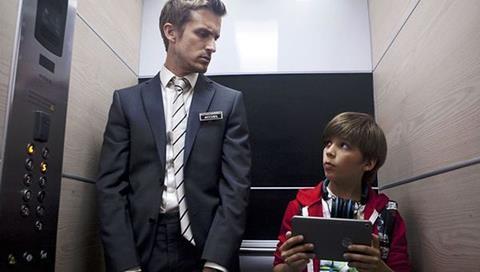 eOne, Angry Films and Moonriver Content, have announced Babysitting, which eOne will finance and produce.
Iain Morris will direct the film that takes place over one night and centres on a young artist who has a series of disastrous events befall him while being forced to babysit the child of his arrogant boss. In France, Babysitting was the most successful French film of 2014.
Angry Films' Don Murphy and Susan Montford, and Moonriver's Xavier Marchand will produce.
Christophe Cervoni and Marc Fiszman produced the original and will receive producer credits on the remake. Nicolas Benamou and Phillippe Lacheau directed that film and are also credited on the remake.
Peter Hoare, whose film Killing Hasselhoff will debut this autumn, will write the script. He is also a writer on CBS' Kevin Can Wait.
Murphy and Montford said: "We are thrilled to be producing this side-splitting comedy. After witnessing the breakout success Babysitting had in France, we are excited to share the film with audiences around the world."
eOne's Lara Thompson, executive vice-president of worldwide acquisitions and production at the global film group, said: "We are excited to be working alongside Don, Susan and Xavier in re-making this French box-office hit. With Peter and Iain's amazing creative talents, we are looking forward to bringing this hilarious and heartwarming story to life."
Thompson and Ilda Diffley will oversee the project for eOne.
Peter Hoare is represented by CAA, Kailey Marsh Media & SGSBC, LLP. Iain Morris is represented by Gregory McKnight of UTA, Curtis Brown and Jackoway Tyerman Wertheimer Austen Mandelbaum Morris & Klein.