Noel Hedges joins from DRG and will be based in London.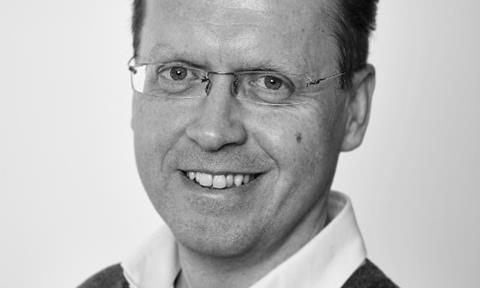 Entertainment One (eOne) has announced that Noel Hedges will join the company as executive vice president of acquisitions, eOne television.
In this newly-created role, Hedges will focus on acquiring television product for distribution around the world across genres including drama, film, lifestyle, factual, series and formats.
He will work with eOne's development and production teams to source premium scripted programming at the earliest stages, and will broaden eOne's network of international producer partnerships.
He starts on September 4, 2017, will be based in eOne's London office and will oversee teams in both London and Toronto.
Before joining eOne, Hedges served as executive vice president, content at DRG Ltd, where he oversaw the company's acquisitions strategy. Before that Hedges held roles at Cineflix Rights, Shine International, ITV Studios Global Entertainment Ltd, and BBC Television.
John Morayniss, CEO, eOne television, said: "We're excited to welcome Noel to eOne and leverage his wide-ranging expertise as we continue to build our studio profile in the UK, Europe and around the world.
"Noel is a seasoned executive with great instincts and a strong track-record of securing outstanding programming that can travel. He has great relationships across the industry and brings strong business acumen to support our ambitious content exploitation and growth strategy."
eOne's current lineup of original and acquired content includes The Walking Dead and Designated Survivor.