EXCLUSIVE: Wilco Wolfers takes over role as Jan Kouwenhouven retires from post.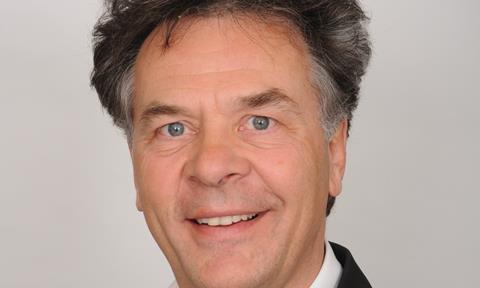 International production and distribution outfit Entertainment One (eOne) has promoted Wilco Wolfers into a role that will see him head up the company's film business across Belgium, Netherlands and Luxembourg.
He takes over the position of managing director, Benelux, from eOne executive Jan Kouwenhoven following the latter's retirement.
Wolfers joined eOne in 2014 as COO of eOne Benelux having previously served as CEO of film distributor A-Film Benelux and chairman of organisation Nederlandse Vereniging van Filmdistributeurs. He has also held roles as managing director for Warner Bros Pictures and commercial director for Disney's Buena Vista Home Entertainment branch.
Alex Hamilton, eOne managing director, film, EMEA, commented: "Wilco is a dynamic and insightful leader with a strong understanding of the film marketplace, both locally and globally. He is well-known and trusted by our partners and has a talented team behind him as he formally takes on the new challenge of leading our business in the Benelux.
"As a longtime colleague and friend, Jan will be missed around the table, and recalled with huge affection. I still, however, have every intention of beating him at table tennis next time we meet."
Kouwenhoven retires after nearly 40 years in the film distribution business. He joined eOne in 2008 after the company's acquisition of his Hilversum-based film distribution company RCV.