The Walking Dead distributor and UK funding body launch slate for regional producers.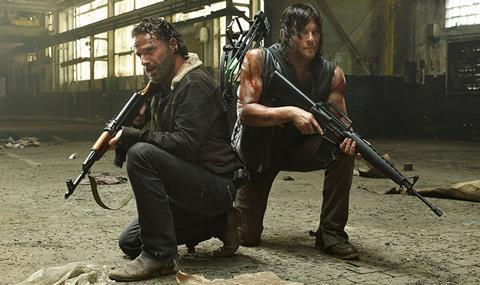 Indie-major Entertainment One (eOne) and UK funding body Creative England are to develop and finance an internationally-minded TV drama slate from UK regional producers.
The partnership, called the Entertainment One and Creative England Television Drama Venture, is currently scouting for an executive to lead the venture, which will look to back "new and original UK voices".
eOne, distributor of The Walking Dead, Peppa Pig and Hell on Wheels, will handle all media sales outside of the UK on the projects via its London-based TV sales HQ.
The unusual alliance unites growing Canadian giant eOne, which is looking to expand its production footprint in the UK, with publicly-backed creative industries body Creative England, whose production funds have previously backed BAFTA -winning series Dancing on the Edge as well as feature films 45 Years and The Goob.
Financial commitments were not immediately disclosed for the project, which will be announced this morning in London by UK Minister for Culture and the Digital Economy Ed Vaizey.
Carrie Stein, evp of global production for eOne Television, said: "As we ramp up our production activity in the UK and build on successful first-look and production deals with television creators, this partnership supports our increasing focus on developing the best content from diverse creative resources and delivering it to our international partners."
Caroline Norbury, CEO of Creative England added: "At Creative England, we are dedicated to working with the most exciting creative talent and giving them the investment and support they need to find success.
"It is fantastic to be working with eOne on such a unique venture that will give UK talent access to a global market and the chance to take their work to brand new audiences."