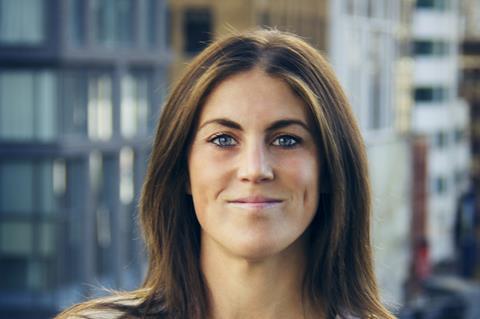 Entertainment One has entered into a producing partnership with executive producer Vanessa Piazza through her production company Piazza Entertainment.
eOne will serve as the studio and will control worldwide rights on Piazza's television projects. Piazza developed and executive produced the international supernatural series Lost Girl and served as executive producer of season one and two of Dark Matter, currently airing worldwide.
Piazza's current projects include the adaptation of the comic series Crosswind from Image Comics, created by writer Gail Simone and artist Cat Staggs. The multi-issue comic series follows a slick and ruthless Chicago hitman and a smart but downtrodden Seattle housewife, whose bodies, souls, and lives are switched when an inexplicable event strikes the two random strangers. Ari Lubet from 3Arts Entertainment is attached as an executive producer with the series pilot being written by Simone, who will also serve as an executive producer, along with Staggs serving as a consulting producer.
Piazza said: "I'm thrilled to announce this exciting new partnership. With the recent launch of my company, the partnership with eOne will only strengthen my ability to continue to do what I love, fostering relationships and working with top tier creatives. As a heavy hitter in the international marketplace, eOne's global footprint will help launch my slate of standout programming for worldwide audiences."
Piazza is also developing Masked, based on the super-hero fiction anthology edited by Lou Anders, who will also be involved in the series adaptation. Notable comic and graphic novel writers, including Lilah Sturges, Paul Cornell, and Simone whose short stories appear in the book, will contribute to the anthology series. Joseph Mallozzi serves as an executive producer and showrunner.
Additionally, Piazza Entertainment has a development deal with Canadian novelist Zoe Whittall. Whittall's latest novel The Best Kind Of People was a 2016 Scotiabank Giller Prize finalist and was recently optioned by Sarah Polley to adapt for film. Whittall has most recently been a writer on television series The Baroness Von Sketch Show and Crawford.
"With a keen eye for talent, Vanessa is a ground-breaking producer that has set herself apart by developing series with strong female leading characters and original stories," said Jocelyn Hamilton, president of eOne's Canadian TV division, said. "Her growing slate is well positioned to capture audiences around the world and we are thrilled to work on these exciting projects."
eOne delivered 500 hours of content in 2016, and has a current slate that includes 42 series and long-form programmes commissioned by more than 20 different broadcast and cable networks including The Walking Dead; the upcoming Sharp Objects, from director Jean-Marc Vallée and starring Amy Adams for HBO; and Gap Year for E4 and Hulu.