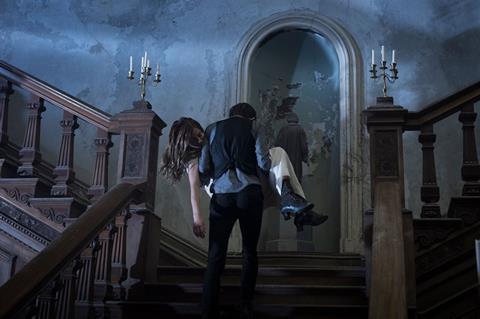 Epic Pictures has closed an output deal with MovieCloud in Taiwan for its new horror label Dread Central Presents.
Epic is in advanced discussions for further output deals in the UK, Latin America, and Germany after the company announced at AFM its plan to release 12 films theatrically a year and up to 24 on demand via the label.
The initial slate of horror titles includes Director's Cut, Imitation Girl, #Screamers, Cantonese-language magna adaptation Zombiology: Enjoy Yourself Tonight, and Epic Pictures' production of The Lodgers, which will open theatrically on February 23.
"We have been very successful releasing Epic's genre films in Taiwan for many years now" MovieCloud's Wayne Chung said. "When the Dread Central Presents label was announced, we immediately saw the potential and wanted to be the first to join the label internationally. I'm sure that many others will follow."
"MovieCloud is a great partner to represent the brand and expand its reach to fans in Asia," Epic co-founder Shaked Berenson, who led the acquisition of Dread Central Media last year, said.
The Lodgers (pictured) just won best effects at the Irish The Irish Film and Television Academy awards. The 1920s-set story of twins who inhabit a haunted estate premiered in Toronto and stars Charlotte Vega. Brian O'Malley directed.
Epic is introducing EFM buyers in Berlin to slate titles Extremity, documentary To Hell And Back: The Kane Hodder Story, and Norwegian horror-comedy Vidar The Vampire.