Council of Europe's cinema fund to award €5,683,544; Petzold, Rohrwacher projects also get backing.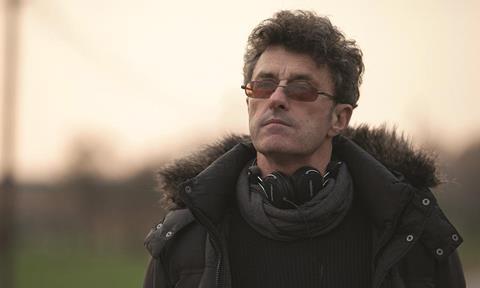 Eurimages has announced it will support 24 co-productions (including two documentaries and three animations) for a combined €5,683,544.
The projects selected by the Eurimages board are:
Fatei And The Sea (Russia, Finland, Poland) - Alina Rudnitskaya
Fritzi - A Miraculous Revolutionary Tale (Germany, Belgium, Czech Republic) - Matthias Bruhn, Ralf Kukula
The Delegation ((Albania, Greece) - Bujar Alimani
Sunset (Hungary, France) - Laszlo Nemes
Lemonade (Romania, Germany) - Ioana Maria Uricaru
Brothers (Turkey, Germany, Bulgaria) - Ömür Atay
Gipsy Queen (Germany, Austria) - Hüseyin Tabak
Pachamama (France, Luxembourg, Canada) - Juan Antin
Stitches (Serbia, Slovenia) - Miroslav Terzic
The Harvesters (France, South Africa, Poland, Greece) - Etienne Kallos
Cold War (Poland, United Kingdom, France) - Pawel Pawlikowski
Spitak (Russia, Armenia) - Alexander Kott
Passed By Censor (Turkey, France, Germany) - Serhat Karaaslan
Tel Aviv On Fire (Luxembourg, Israel, France, Belgium) - Sameh Zoabi (U.S. Resident)
Happy As Lazzaro (Italy, Switzerland, France) - Alice Rohrwacher (Italy)
The Miracle Of The Sargasso Sea (Greece, Germany, Netherlands, Sweden) - Syllas Tzoumerkas
Transit (Germany, France) - Christian Petzold
Free Subject (Greece, France) - Stella Theodorakis
The Swallows Of Kabul (France, Luxembourg, Switzerland) - Zabou Breitman, Eléa Gobbé-Mévellec
Sakawa (Belgium, Netherlands) - Ben Asamoah
My Favorite Fabric (France, Germany, Turkey) - Gaya Jiji
The Captain (Germany, France, Poland) - Robert Schwentke
The Man Who Killed Don Quixote (Spain, Belgium, Portugal) - Terry Gilliam
The Mercy of the Jungle (Belgium, France, Germany) - Joel Karekezi
Among high-profile films to get backing is Cold War, from director Pawel Pawlikowski whose last film Ida won the best foreign language Oscar in 2015.
Paris-based MK2 Films and London-based Protagonist Pictures are handling worldwide sales on the project; a love story set against the backdrop of the Iron Curtain in 1950s Poland, Berlin, Yugoslavia and Paris.
Also receiving support is Son Of Saul director Laszlo Nemes' next film Sunset, Christian Petzold's Transit, Alice Rohrwacher's Happy As Lazzaro and Terry Gilliam's The Man Who Killed Don Quixote.
Eurimages also decided to award 21 films a combined €153,516 from their distribution support programme, which helps projects with marketing and publicity costs.
Eurimages is the council of Europe's fund for co-production, distribution and exhibition of European cinema.
The organisation has supported 1,834 European co-productions, totalling approximately €545m, since it was set up by the council of Europe in 1988.