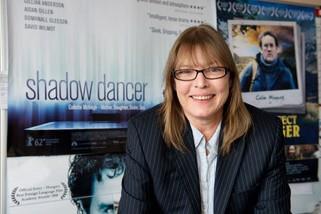 Europa International, the European organisation for international film sales agents, and Europa Film Festivals, a network of 12 European festivals, have unveiled an agreement to strengthen the relationships between sales companies and festivals.
'The Guide of Good Practices and Memorandum of Understanding' was signed at the Galway Film Fair, the industry strand of the Galway Film Fleadh taking place in Ireland this week.
"There can be an uneasy relationship sometimes between festivals and sales agents," said Miriam Allen, CEO of Galway Film Fleadh, which is a Europa Film Festivals member.
"We had decided to invite 12 European festivals into a network to work together, exchange ideas and practices, maybe learn from each other what they were doing differently to us and vice versa," Allen explained of the origins of the agreement in 2017. "As we began to talk, we began to realise that having some kind of memorandum of understanding and a guide to dealing with sales agents was something we would all very much like.
"Meeting and talking, and getting to know all of these festival managers on the ground through all of these working sessions, we've built up an amazing mutual understanding of where both sides are coming from. That is why this Memorandum of Understanding, this guide to good practice for both sales agents and programming teams from film festivals, was very important."
Rules of engagement
The new guide elucidates on points including how festivals book a film, the terms and conditions when they do, and what sales companies expect from a festival in terms of projection capabilities.
The guide was unveiled at The Galway Film Fair which provides an opportunity to meet with the world's leading financiers, allowing new talent to be discovered and long -term partnerships to be made. Over 700 pre-scheduled meetings take place over two days between producers and international financiers, distributors, sales agents, broadcasters, film funds and major producers from over 35 countries.
The Memorandum will be available from July on the Europa International website and from August on the Europa Film festivals website.