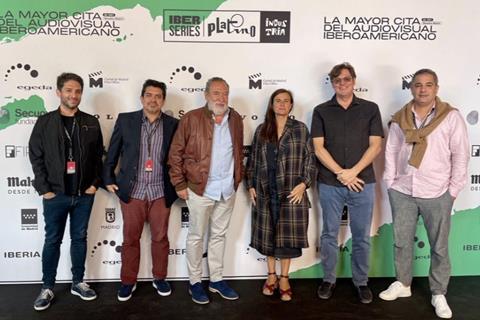 The Paris-based European Producers Club (EPC) and Ibero-American Federation of Film and Audiovisual Producers (FIPCA) have pledged to work more closely on key issues impacting independent producers worldwide, during talks at the Iberseries Platino Industria in Madrid this week (September 27 to October 1).
Paris-based EPC and FIPCA, which represents independent Latin American producers in 18 territories, have more than one thousand members between them across Europe, Latin America and Canada.
The bodies said they had agreed on a common agenda around various issues impacting their profession.
Notably, these include getting behind and disseminating the EPC's Code of Fair Practices, which was launched earlier this year to create a more equitable relationship between the global streaming giants and independent producers.
Other areas of focus include encouraging more TV series and feature film co-productions between Europe and Latin America and working together on ways to boost diversity within independent production in both regions.
"It is important that independent producers from both sides of the Atlantic, who share concerns and interests, come together to, with one voice, to help define the future of the audiovisual industry in these moments full of opportunities and challenges," said EPC vice president Alvaro Longoria of Madrid-based Morena Films.
FIPCA president and veteran producer Adrian Solar concurred: "The conclusion of this agreement between European and Ibero-American producers is the first step in the work of two continents to strengthen the audiovisual industry and solve the challenges presented by the new paradigms."