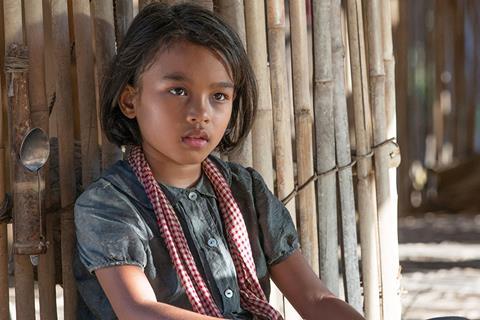 European soft money is often a first port of call as opposed to US incentives because it is easier to access, leading agents revealed in a Zurich Summit session called Behind The Powerful Agency Curtain this weekend.
The agents emphasised the continuing reliance on soft money in packaging and financing films for their clients. Subsidies and tax breaks are easier to access in Europe than in the US, and that, they said, is why so much attention is paid to Europe and there is now often a reluctance to shoot in Hollywood itself.
"If they [films] are set in LA, that is the last place you want to make a movie because it is a total lottery system. We always look at Europe first," said Alex Brunner from UTA's Independent Film Group, behind such titles as Copperfield, Miss Sloane, and Hidden Figures.
"There is so much pressure on the budgets from the sales side that we have to find all sorts of different tools to try to bring soft money to budgets. We've been doing that for a while but the pressure is dramatic now because the budgets essentially in the past 10 years have come down 40%."
Brunner revealed that Netflix had been keen to come on board Crazy Rich Asians. "UTA put together Crazy Rich Asians and at one point, Netflix really wanted to jump in. There was a point that it was under serious consideration. But then the talent doesn't get to participate in the movie on the back end," Brunner said of why the streaming giant wasn't involved in one of the hits of the year.
Sophie Dolan, film and TV manager at London-based 42, made a similar point, drawing attention to the subsidies available in the European system. Dolan, who helped package Sebastian Lelio's Disobedience starring Rachel Weisz and Rachel McAdams, drew attention to the public financing available in the UK.
"We have Film4 and the BFI and BBC Films. These are all public bodies devoted to giving money – seed development financing and a proportion of production financing. We are very lucky in being able to access those for our clients. In the US, they don't have the luxury of that."
Dolan said that she seeks to secure as much creative control for her clients on projects as possible – something that is easier to achieve when multiple partners are seeking to support a project. She also observed that, in the era of the streaming giants, the market is not "so foreign-sales dependent". It is therefore becoming easier to put together films for clients that don't seem obviously commercial, even if they do have hefty budgets.
Another trend noted by the panellists was the move toward non-English-language filmmakers. Brunner also told the story of Angelina Jolie's Netflix-backed First They Killed My Father, which she was determined to make in Cambodian. "The movie captured Ted Sarandos' imagination and the movie would never have happened without him," said Brunner.