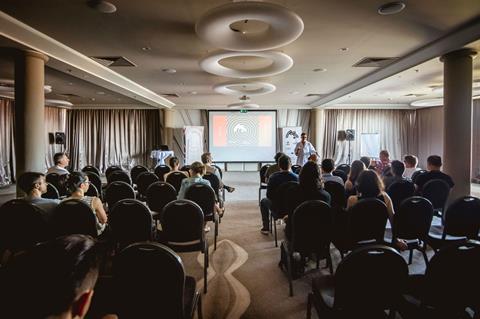 The second year of the European Genre Forum has announced its eight projects for the 2018 training cycle, which starts on April 16, 2018.
The selected projects are sourced from across Europe with one from Israel, and will have the chance to attend three talent labs across the year.
The Director's Lab runs during Imagine Film Festival in Amsterdam from 16 to 20 April; the Producer's Lab is during Fantastic Zagreb from 4 to 8 July, while the Packaging Lab is in Tallinn as part of Black Nights Film Festival in the final week of November.
The aim is to both boost the chosen projects, and give useful insights and networks to participants. Those involved can discuss their project with script consultants, and learn about co-production, sales and packaging from industry professionals.
Selected projects
Birds of a Feather - Dir. Hanna Bergholm (Finland)
Fingernail - Dir. Boaz Armoni (Israël)
No Man's Land - Dir. Mel Piper (Germany)
Spinners - Dir. Ivars Tontegode (Latvia)
The Base - Dir. Alex Madia Levi (United Kingdom)
The Descendant - Dir. Colinda Bongers (The Netherlands)
The Hike - Dir. Daniel Rübesam (Germany)
The Plague Doctor - Dir. Michael O'Connor (Germany)