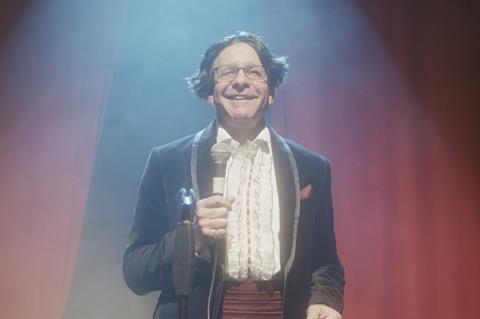 UK-based sales agent Evolutionary Films has acquired worldwide rights to Martyn Pick's comedy horror Heckle, starring Steve Guttenberg as famous stand-up comedian stalked by a deranged heckler.

The company is also handling UK distribution on the title, which it is launching at this week's AFM Online (November 9-13).
Pick directed from a screenplay by Airell Anthony Hayles. It is produced by Giselle Fryatt, Jane Ledsom, Mike Willoughby and Hayles for the UK's Voodoo Productions and Haunted Cinema.
Guttenberg, best known for his roles in Cocoon and Police Academy, stars with Nicholas Vince, pop star Toyah Willcox, and Dani Dyer – winner of the 2018 edition of the UK's ITV reality show Love Island.
Heckle debuted at FrightFest 2020, which took place online in October 2020.