A new restoration of British silent film The Battles of Coronel and Falkland Islands (1927) has been selected as the London Film Festival Archive gala screening.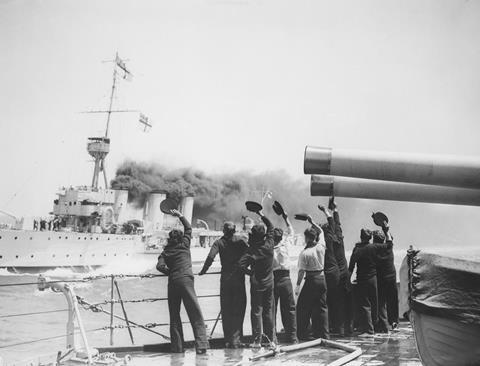 The virtually unknown film charts two key battles faced by the Royal Navy in the early days of the First World War.
Directed by Walter Summers, filming took place in the open seas around Malta with the Scilly Isles standing in for the Falklands.
The restoration was carried out by the BFI National Archive team and Deluxe Digital.
The film had suffered extensive wear and tear during its 86-year history with damage in some key shots as well as some missing inserts, including letters and telegrams.
The incomplete main titles containing the credits for the producer and director have been recreated from single frames containing a faint shadow.
The restoration has been created in digital and 35mm.
The film, which will screen on October 16, 2014 at the Queen Elizabeth Hall, will also have a new score from composer Simon Dobson.
Bryony Dixon, curator of silent film at the BFI National Archive, said: "The Battles of Coronel and Falkland Islands is a thrillingly accurate recreation of the events 100 years ago of the first major battle at sea of the First World War between Germany and Britain.
"This new restoration by the BFI National Archive will showcase the hugely ambitious filmmaking task set by Walter Summers, a much under-rated director, who called on the full resources of the British Admiralty to film using actual battleships.
"The film was hugely successful in its day and is a fitting memorial to the thousands of sailors who died on both sides."