EXCLUSIVE: F&ME slate includes two projects with Ida writer Rebecca Lenckiewicz; plus Streetkids United III.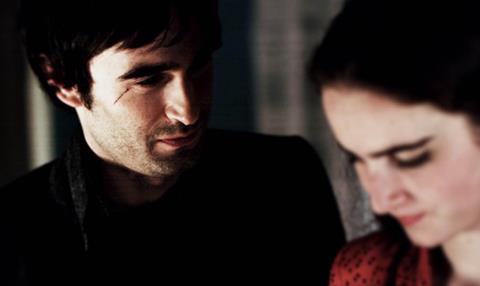 UK co-production specialists Film and Music Entertainment (F&ME) have boarded films to shoot in 2017 including The Dream Girl written and directed by Maurizio Braucci, best known for writing Matteo Garrone's Gomorra and Reality.
Braucci co-wrote the film with Ida writer Rebecca Lenckiewicz and the UK-Ireland co-production is set to shoot from September. F&ME are working with accountants Grant Thornton in Ireland to access the section 481 tax credit. Windmill Lane is on board for post-production services.
F&ME are also working with Lenkiewicz on The Disciple, to be directed by Ivan Ostrochovsky and written by Lenkiewicz, Marek Lescak and Ostrochovsky. The film looks at two friends who go to a seminary in Communist Slovakia.
Also shooting by the end of 2017 will be the documentary Streetkids United III – The Road to Moscow. As with the past two films in the franchise, F&ME will team with Jamillah van der Hulst and Conrad Alleblas at JaJa.
In post-production now, F&ME has Mariam Khatchvani's debut feature DeDe [pictured], which was presented as a work in progress in Les Arcs and is sold by WIDE.
The film is a Georgian/British/Croatian/Dutch co-production with 20 Steps, MP Film Production and JaJa; it was developed at the Sundance Labs and Fabrique des Cinémas du Monde, and supported by the Doha Film Institute and the Georgian National Film Centre.
Editing now is F&ME (Ireland)'s Elvis Walks Home, a co-production with Albania, and written by Welsh author Jonathan Preece in collaboration with director Fatmir Koci, telling the story of a nightclub singer on the run. The film was developed with support from the Arts Council of Wales and Creative Europe's MEDIA programme. The production also received funding from the Albanian Film Centre as well as private equity funding from the UK and Albania.
After working together on Imagine, F&ME is reteaming with Poland's Andrzej Jakimowski on Once Upon A Time In November (working title), which is being sold by Wide Management.
F&ME has also joined as executive producers on Bodo Kox's The Man With The Magic Box produced by Iza Igel and Roman Jarosz at Alter Ego productions.
F&ME's recent co-productions include Berlinale Competition title Return To Montauk; Goteborg opener Tom Of Finland; and Rotterdam competitor Light Thereafter.
"The first part of our 2016 slate has got off to a stellar beginning," said F&ME's co-principal Samantha Taylor. "We hope to make 2017 even better and carry on nurturing the best in European film making talent."
"We are in the business of making world cinema, which is why we have developed over the last 15 years a tight network of 'two-way street' partnerships of reciprocal co-production," added F&ME co principal Mike Downey.
"In this way we bring films like Lost In Karastan and The President to shoot somewhere like Georgia, and then we come back and participate in local films made by local talent. Two years ago we set up F&ME Ireland and now we starting to see the benefit of that pre-Brexit move. "