Farrell will be replacing Rubin as head of film and television.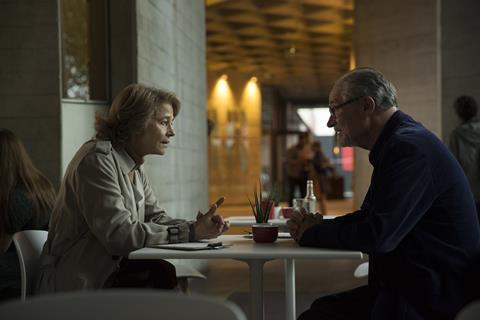 Hannah Farrell is being promoted to head of film and television at Origin Pictures in the new year.
She will be replacing Ed Rubin, who is leaving the company. His new job is expected to be announced next week.
Farrell is currently running Origin's development slate and has more than ten years experience at a senior level in development at Working Title and Ruby Films.
"Ed has played a key part in the founding and growth of Origin and we will all be very sorry to see him leave. He has been a great colleague and champion of our projects. I am pleased to say that we now have the strongest slate we have ever had across film and television and I want to thank Ed for his key part in this," commented Origin's CEO David Thompson.
"I am delighted that Hannah Farrell will be taking over and carrying the torch as Origin moves forward with many exciting projects. She has massive experience in the industry, along with great relationships with so many writers, real flair and great taste."
Rubin added: "After spending eight incredible years at Origin Pictures, it is very sad to move on and leave behind all the terrific projects on the slate. I have such admiration and fondness for David, whom I've worked with now for almost twelve years since BBC Films. His fierce passion, drive and wealth of experience has steered Origin so effectively, and he's also made it a thoroughly fun and fulfilling place to work."
Origin are currently developing television series with partners including BBC, Sky, eOne, Bell Media and IM Global, as well as feature films with partners including BBC Films, BFI, Film4, Lionsgate and Fox.
Pre-production has started on a five-part adaptation of Wilkie Collins' novel The Woman In White for the BBC and other upcoming projects include new projects from William Nicholson and The Night Manager's David Farr.
Origin's latest film The Sense Of An Ending, based on Julian Barnes' Booker Prize-winning novel, will be released in 2017 by CBS in the US and Studiocanal in the UK. Previous feature titles include Morgan Matthews' X + Y.and The Awakening.