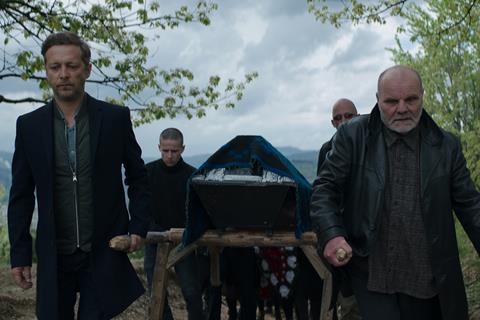 Balázs Krasznahorkai's Ravine was named best feature film at the Hungarian Motion Picture Awards, held at Balatonfüred's Anna Grand Hotel on Saturday night as the closing event of the first Hungarian Motion Picture Festival (HMPF, June 23-26).
Krasznahorkai's feature debut had previously been shown this year at the Sofia International Film Festival and the Goa International Film Festival, whilst lead Levente Molnár picked up the best male actor award at the CineFantasy festival in Sao Paulo last month.
The story revolves around a Hungarian obstetrician and soon-to-be father, who returns to his native village in Romania to face the son he abandoned 17 years ago. The project was backed by the Hungarian National Film Fund, which is also handling international sales.
The Hungarian Film Academy's jury, chaired by the composer, theatre and festival director István Márta, handed out 20 awards in total.
Péter Varsics received the best first feature director award for his romantic dramedy Perfect As You Are which opened the festival last Wednesday, while Eszter Petrovics took home the prize for best full-length documentary for Our Kodály, and director Dénes Nagy won best screenplay for his Silver Bear winner Natural Light.
TV director Linda Dombrovszky won three awards for her adaptation of Hungarian novelist Magda Szabó's work Pilate – best TV film, best director and best actress.
The most awards went to Hungarian horror film Post Mortem by Péter Bergendy, which was won for cinematography, editing, visual design and make-up.
Attendees at the festival gave the audience award to László Béres' short The Taxi Driver.
A total of 89 films were screened during the festival, which took place in Veszprém, Balatonfüred and Balatonalmádi across the country's Lake Balaton region. HMPF is the successor to the long-running Hungarian Film Week, which ran for nearly 50 years before being cancelled in 2013 due to the dramatic slowing of local production at the time.