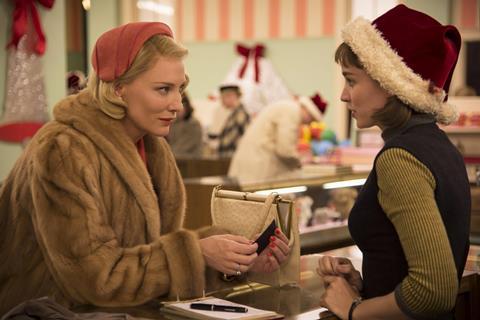 Fears earlier this autumn that the UK film industry was about to be deprived of one of its most important financing mechanisms have been partly allayed.
HM Treasury had expressed concern about the lack of genuine risk behind EIS schemes which offered guaranteed returns to investors. However, its consultation response document 'Financing growth in innovative firms', published last month, accepted the arguments that film should not be excluded from EIS, as some respondents to the consultation had originally suggested.
In the run up to last month's autumn budget statement, multiple industry sources had warned of the potentially catastrophic effect on independent film of changes to EIS relief mooted as part of HM Treasury's Patient Capital Review.
Since then, policy advisers at HMT have made "a very conscious effort" to convey the message that the Treasury has no desire to undermine the film sector, although there will now be a "risk to capital" condition for eligibility for EIS.
A Treasury spokesperson told Screen: "We are supporting risk-taking UK businesses by helping them secure the financing they need to succeed. The changes made at Autumn Budget will mean that investment made through the venture capital schemes will be redirected to companies looking to expand, including in the film and media sectors".
"I am reassured that the Government isn't trying to shut down the film industry. It (the Government) now knows very well that it is a very important part of UK PLC," Flying Tiger's Paul Brett commented. "I perfectly understand that EIS can't be used against secure items like tax credits and pre-sales."
"They (HMT) have, given the problem they wanted to solve, found more or less the right result," commented EIS expert Dave Morrison, partner at accountancy firm Nyman Libson Paul.
"The days of small slate EIS's have gone," Morrison continued of the onus on EIS being used to build businesses over a longer term. "You've got to have a business that looks as if it has no plans of stopping any time soon."
Rules have now been tweaked so that asset-backed schemes are excluded. Single films won't be eligible and the emphasis is on on-going slates, whether for development (through SEIS) or production. HMRC have stated that from the start of next year, they will no longer provide an "advance assurance" if an application fails to name the individuals/fund managers or other promoters who are expected to make the primary investment.
Future investment conditions as regards eligibility for the Enterprise Investment Scheme (EIS) will be governed by Clause 14 of the Finance (No.2) Bill which introduces the new 'risk to capital' condition. This provision will be subject to guidance notes which are open to consultation until the end of January 2018.
The risk to capital provision is bound to be discussed in detail at the British Screen Advisory Council (BSAC) working group meeting 'Consultation on New Guidance For EIS/SEIS,' which will be held tomorrow (14 December).
Ingenious
"We broadly welcome HMT's formal response to the consultation on Financing Growth as regards film, especially at paragraphs A10 and A11 of the response, which are positive," a spokesperson for leading UK film financier Ingenious told Screen.
"The use of a condition or test as an alternative to excluding whole sectors is on balance sensible, though we're always nervous about how so-called 'principles-based' approaches will be implemented given the range of commercial circumstances that come into play and the scope for officials to be invited, in effect, to second guess the market."
Treasury officials have been consulting with the industry in recent months. However, some concerns clearly remain.
"Although the government's approach is preferable to that which had been feared, the application of the new test to film is, nonetheless, potentially problematic, which is why the current consultation around the draft code of guidance is critically important," the Ingenious spokesperson told Screen.
If the test is interpreted too strictly, some are predicting that it could "dis-incentivise" capital-raising in the audio-visual content sector.
"That would have a catastrophic effect on the independent film production business because the final green-lighting of films is usually dependent on private sector risk-tasking. Raising 80% of the money to make a film is no good: you need the last 20% and that is invariably private money," reflected the spokesperson who also raised the issue of pre-sales.
"There appears to be an assumption within HMT that this is guaranteed income and treated accordingly for tax purposes. This is no longer so (if indeed it ever was). Defaulting on pre-sales contracts is becoming more common in our experience and this is a turn-off for investors."
Brett has confirmed that Flying Tiger will be "going ahead" with an EIS "raise" in advance of the end of the tax year, on April 5th.
Ingenious's Shelley Media scheme, which (according to the company's website) "targets an average annual tax free return to investors of between 7% and 16% p.a.," is also currently open for investment.