EXCLUSIVE: Sandro Fiorin and his team has concluded key territory sales on Francisco Varone's road movie.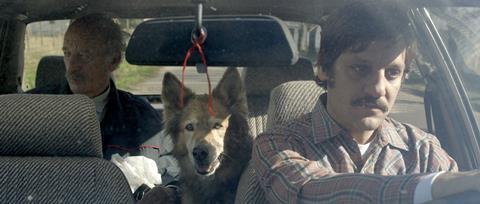 Rodrigo de la Serna and Ernesto 'Flaco' Suarez star in the story of a journey from Buenos Aires to La Paz involving an older man out to fulfil a lifelong promise and trip and a young companion who struggles to make sense of his existence.
The Gema Films feature was a co-production with No Problem Cine and Concreto Films of Argentina, Habbekrats (Netherlands), and Hanfgam & Ufer Filmproduktion (Germany).

Road To La Paz premiered in Busan, won awards in Thessaloniki and Mar del Plata.

Deals have closed in Spain (Monesc Seven Entertainment), France (Visionfeir Distribution), Germany (Farbfilm), Greece (Danaos), Turkey (Filmarti Films), and Brazil (Lume Filmes).
Gema Juárez Allen, Varone, Omar Jadur, Dolores Llosas, Juan Taratuto, Julius Ponten, Philip Harthoorn, and Gunter Hanfgam produced.
Allen and Sebastián Perillo erved as executive producers

Fiorin told Screendaily he expects to confirm deals in North America, Central America, Scandinavia and Benelux shortly.