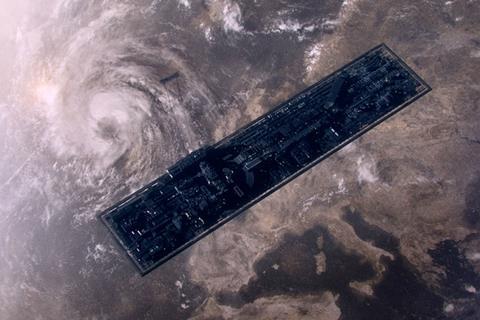 London-based sales agent Film Constellation has picked up Swedish sci-fi epic Aniara ahead of the film's premiere in Toronto International Film Festival's Discovery strand.
Film Constellation will represent world rights (excluding Scandinavia) on the title and will co-represent US sales rights with Endeavor Content.
In Scandinavia, SF Studios is releasing theatrically, Viaplay has streaming rights and SVT has broadcast Sweden.
Directed by Pella Kågerman and Hugo Lilja (The Swedish Supporter), the film is an adaptation of a work by Swedish Nobel Prize–winning writer Harry Martinson.
Aniara chronicles a ship carrying settlers to Mars. After being knocked off course, the consumption-obsessed passengers begin to consider their place in the universe.
In Toronto, Film Constellation is also handling sales on Annabel Jankel's Tell It To The Bees, starring Anna Paquin and Holliday Grainger, which will play as a Special Presentation at the festival.
Film Constellation negotiated the deal with producer Annika Rogell, acting on behalf of Meta Film Stockholm.
"Pella Kågerman and Hugo Lilja have crafted an incredibly timely modern day space opera, reminiscent of the masters of the genre, while idiosyncratically Scandinavian in tone, with its deadpan humour and feminist touch," said Film Constellation chief Fabien Westerhoff.