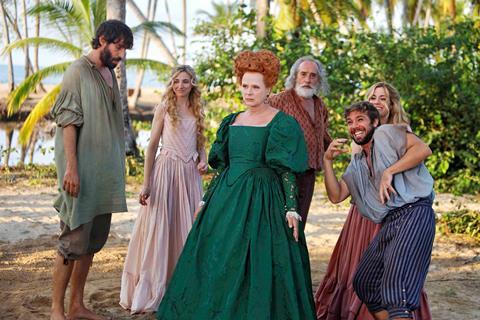 Spanish sales agency Film Factory has landed international rights to The Tenderness, the next comedy from Vicente Villanueva.
Villanueva is the director of Spanish hit Toc Toc, which took $7.2m at the Spanish box-office in 2016 and was handled internationally by Warner Bros.
The Tenderness is produced by David Naranjo at Pris & Batty, the company behind Spanish Affair and Spanish Affair 2, which rank as the two highest-grossing Spanish films of all time in Spain.
The film is backed by RTVE and Movistar Plus+. Universal Pictures will handle Spanish distribution.
The period satire centres on a feminist queen who hates men, who have tried to control her, and travels with her two daughters across the seas in search of a place free of men. Landing on an island, they discover a lumberjack with two sons, who had himself left home hoping to never see a woman again.
The script is inspired by the play of the same name by Spanish playwright Alfredo Sanzol, and is co-written by Sanzol and Villanueva. Starring Emma Suárez of Pedro Almodóvar's Julieta and Gonzalo de Castro (The Innocent), the casting also includes Carlos Cuevas, who was named a Spain Star of Tomorrow by Screen in 2022.
The film is in post-production ahead of delivery in Q3 2023, with plans to by Film Factory to show the first footage at Cannes.