The 43rd edition of the Belgian film festival to open with Cannes Palme d'Or winner I, Daniel Blake.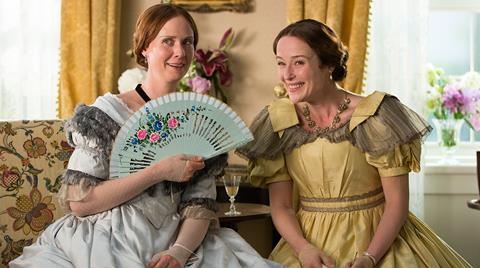 Scroll down for competition line-up
The programme for the 43rd Film Fest Gent (Oct 11-21) has been officially announced, including 12 films in official competition, as well as a diverse array of features in the Nordic, Japanese and Belgian cinema categories.
The festival will open with Ken Loach's I, Daniel Blake, which won this year's Palme d'Or in Cannes.
International guests will include Loach, Isabelle Huppert, Terence Davies, Olivier Assayas, Mark Rappaport, Derek Cianfrance, Asghar Farhadi and Ryuichi Sakamoto.
The official competition opens on 16 October with Fien Troch's Home, with the cast and crew in attendance.
Other directors presenting films in competition include Ivo Ferreira, Kôji Fukada and Terence Davies.
The international jury consists of producer Jeremy Thomas, director Tran Anh Hung (Norwegian Wood), actors Lina El Arabi (A Wedding) and India Hair (Staying Vertical), novelist and writer Jonathan Coe and director and actor Maaike Neuville (Dirty Mind).
This year's festival will also feature spotlights on Nordic and Japanese cinema, with programmes dedicated to each.
Official Selection - In Competition
Bacalaureat (Graduation) - Cristian Mungiu, Romania/ France/ Belgium, 2016
Cartas Da Guerra (Letters From War) - Ivo Ferreira, Portugal, 2016
Fai Bei Sogni (Sweet Dreams) - Marco Bellocchio, Italy/ France, 2016
Slava (Glory) - Kristina Grozeva/ Petar Valchanov, Bulgaria/Greece, 2016
Fuchi Ni Tatsu (Harmonium) - Kôji Fukada, Japan/ France, 2016
Hermia & Helena - Matías Piñeiro, US/ Argentina, 2016
Home - Fien Troch, Belgium, 2016
O Ornitólogo (The Ornithologist) - João Pedro Rodrigues, Portugal/ France/ Brazil, 2016
A Quiet Passion - Terence Davies, United Kingdom/ Belgium, 2016 [pictured]
Réparer Les Vivants (Heal The Living) - Katell Quillévéré, France/ Belgium, 2016
Inimi Cicatrizate (Scarred Hearts) - Radu Jude, Romania/ Germany, 2016
Le Secret De La Chambre Noire (The Woman In The Silver Plate) - Kiyoshi Kurosaw, France/ Belgium/ Japan, 2016