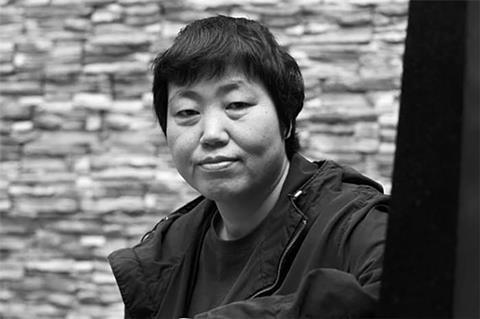 The Korean Film Council and Women In Film Korea launched the Centre for Gender Equality in Korean Film yesterday (March 12) in Seoul.
Veteran director Yim Soon-rye (Little Forest) and producer Jaime Shim (Joint Security Area/JSA) are leading the organisation designed to combat inequality in the film industry and deal with sexual harassment and violence.
The launch was followed by a report on sexual abuse in the film industry based on a study carried out between July and September 2017 that found 46.1% of respondents had experienced sexual violence or harassment. 61.5% of those were women and 17.2% were men. 71.6% of perpetrators were male and 5.2% were female.
Of 749 respondents, 73% said they did not go public with the incidents of abuse, with the majority saying they were afraid of industry rumours, damage to their reputations and exclusion from casting or other work.
On a panel after the announcement, Venice award-winning actress Moon So-ri (Oasis) said she had been hesitant about whether she would be able to speak "detachedly and calmly" about the issue of sexual abuse in filmmaking, but thinking about Seo Ji-hyun, a prosecutor who recently went public with accusations of workplace-related sexual harassment which led to an outcry in South Korea, and the rise of the international #metoo movement, she decided to join.
"Revelations from well-known figures have had a great influence on the #metoo movement, but I'm glad that now we can do something more than agonize over whether to make them or not as victims. Now that we have the Centre for Gender Equality in Korean Film, men and women can put their heads together to figure out how to move forward. A tremendous number of well-known actors feel very glad about this and I think they will want to participate," she said.
Government agency KOFIC funds the Centre for Gender Equality in Korean Film while Women In Film Korea, which is registered as a corporation, will operate it, carrying out further studies to influence policy and find legal ways to protect victims of sexual abuse. The need for the centre was brought up in 2016, with the survey carried out in 2017 and the announcement made this year.
Policy
KOFIC chairman Oh Seok-geun emphasised yesterday that people who have been convicted of sexual violence are excluded from the organization's various support programmes and that they are currently working to expand that exclusion to people who have been accused, not just convicted.
Seoul International Women's Film Festival director Kim Sunah urged KOFIC to go for more proactive industry-wide measures, saying sexual abuse and gender inequality are creating an imbalance in the industry and the content it produces.
"Female audiences are tired of watching films with just men, so they do so less and less and it becomes a vicious circle of content," she said, noting that the majority of Korean films are financed by, made by, and feature men in male-oriented stories.
"Starting off in film schools, the female-male ratio is 50:50, but the production rate of short films is 30:70 and when you get to making feature films, only 12% are made by women, mostly independent productions. Of commercial features, only 5% are made by women," she said.
"We need to have a 50:50 ratio not just for the Fund of Funds [a government-run investment fund], but for decision-makers in public institutions and their [project] jury members," she said.
"The reason why men can continuously harass actresses [and other women on set] is because this society can't stand other voices. They are friendly with and used to each other so they form groups by themselves that can lead to monstrous behavior," she said, referring in part to the recent accusations against director Kim Ki-duk and actor Cho Jae-hyun.