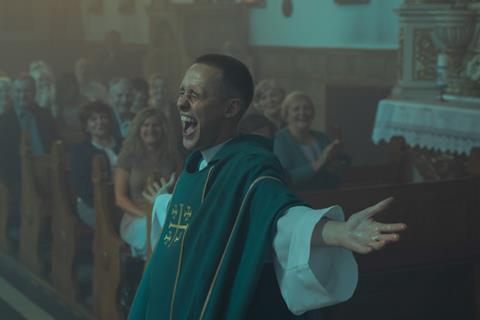 Film Movement and Art House Convergence have become the latest parties to launch a virtual exhibition platform amid the coronavirus pandemic and are teaming up with independent theatres to screen a series of international first-run and restored classics.
The line-up includes Jan Komasa's Oscar-nominated drama Corpus Christi, Sonia Braga's breakthrough comedy Donna Flor And Her Two Husbands, Diao Yinan's noir thriller The Wild Goose Lake, and Luchino Visconti's final film L'Innocente.
Starting today (20), an initial list of 20 participating independent theatres across the US are promoting the films on a web page dedicated to each film. Customers are then directed to a unique page on Film Movement's streaming platform Film Movement Plus where they can rent the film and screen it across multiple platforms.
Virtual tickets cost $12 and exhibitors will receive 50% of all sales.
"Through our streaming platform, we were able to offer a solution that would allow audiences to watch films from the comfort and safety of their homes, while still helping to bolster the business of our movie theatre partners who are now, unfortunately, dealing with the complete shutdown of the exhibition industry," said Film Movement president Michael Rosenberg.
"This partnership, which will sustain the public's access to international and art house cinema, also helps protect the theatrical experience so that theatres can continue to serve us in the future," said Alison Kozberg, managing director of Art House Convergence. "Social distancing is imperative now, but after it concludes we are going to need art and cinema in our lives and projects like this one ensure that the independent sector can continue and thrive."