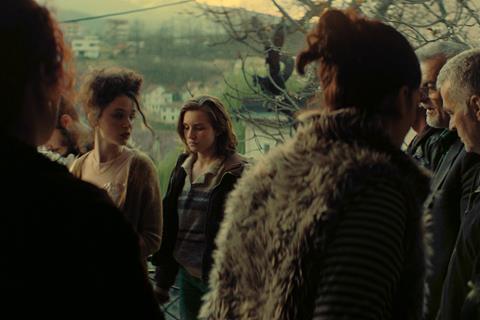 Mubi has bought Norika Sefa's Kosovar-North Macedonian feature Looking For Venera for North America, Latin America, the UK, Spain and Italy from UK sales outfit Film Republic.
The film is about a Kosovar teenager's life with several generations of family in a crowded house. It won the special Jury award on debut at International Film Festival Rotterdam in 2021 and went on to win further prizes at the Sarajevo, Split, Hong Kong and Trieste film festivals.
Busy slate
Additionally Film Republic has added Adrian Silvestre's Spanish debut My Emptiness And I to its EFM sales slate. It premiered in the Big Screen competition at last month's online IFFR. The drama is a study of a young transgender woman searching for validation.
It has also acquired Lukasz Ronduda's Fears, which won five prizes including best film at the 2021 Gdynia Polish Film Festival. Fears centres on a gay artist and activist, who tries to make his local community grieve together after an unexpected tragedy.
Finally, Film Republic has sold Locarno 2021 title Luzifer, about a man with the mental faculties of a child who must save his mother, to Germany and Switzerland (Indeed Film) and Poland (Bomba Film), in addition to a previously-announced deal for Austria with Stadkino.