The relief generated a total of $1.5bn of investment in the UK this year, according to HM Treasury.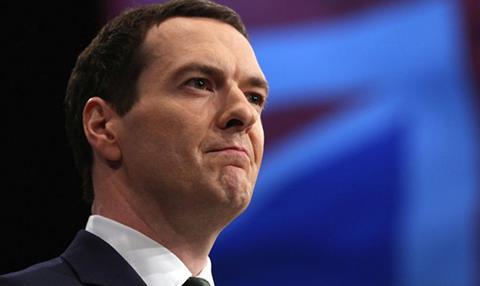 Government support for the UK film industry through its film tax relief programme reached $372m (£251m) in 2015.
According to HM Treasury, the initiative generated more than $1.5bn (£1bn) worth of investment in the UK this year.
It also revealed that the total amount of investment secured since the scheme was originally introduced in 2007 has now reached $10.2bn (£6.7bn).
Earlier this year it was reported that film tax relief would be increased to 25%, regardless of budget level, with the government hoping to encourage more productions such as Gravity and Avengers: Age Of Ultron to shoot in the UK.
However, the Treasury also noted that a third of all government support through the relief went to UK independent productions.
The relief is available to films which qualify as British productions through a cultural test or via an official UK co-production treaty.
Chancellor George Osborne said: "I'm delighted that the golden age for British creative industries is going from strength to strength. 2015 was a record year for the film industry and I'm proud that our support for this fast growing sector is securing investment, boosting productions and creating jobs across the UK."
Amanda Nevill, CEO of the BFI, added: "Britain loves film, and the world loves British films. The Government's film tax relief generates almost £12.50 for every £1 spent and provides crucial support for UK films and filmmakers - it is a shrewd investment for the UK."
Adrian Wootton, chief executive of the British Film Commission, added: "The UK's creative sector tax reliefs have been a tremendous success, attracting inward investment through film, television and animation while stimulating growth in jobs and infrastructure across the UK, from London, Bristol and Manchester to Scotland, Wales and Northern Ireland."