EXCLUSIVE: Film4 has revealed plans for a refugee drama from acclaimed writer Zadie Smith to be made by Ex Machina producer DNA Films.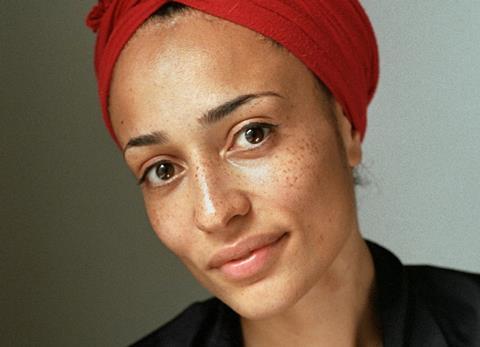 Described as "half-adaptation, half original story", the film has been written by husband and wife writer duo Smith and Nick Laird and is inspired by Smith's 2013 novella The Embassy Of Cambodia, charting a Gambian woman's boat journey to the UK via Libya and Italy.
Film4 is keen to move the project into production soon so it could vault the long-gestating adaptation of Smith's novel On Beauty.
The untitled project is one of a series of upcoming titles from Film4, the movie division of UK broadcaster Channel 4, which has six features at the Toronto International Film Festival (Sept 10-20) including the world premiere of Ben Wheatley's JG Ballard adaptation, High-Rise.
In an exclusive interview with Screen, Film4 director David Kosse, head of commercial and brand strategy Sue Bruce-Smith and head of development Rose Garnett discussed the upcoming slate as well as the company's direction.
"We're trying to take the £15m [$23m] we've been allocated and make that go as far as possible through backing new voices and material while also seeing a return on our investments," said the former Universal executive David Kosse, who was appointed last year in part to sharpen the outfit's commercial instincts.
One such voice backed by Film4 is Dominic Cooke, a former director of London's Royal Court Theatre who will make his feature debut on Country Music, about a young working class woman in Glasgow who dreams of becoming a singer. Film4 will reunite with Suffragette producer Faye Ward on the project.
Cooke most recently directed Benedict Cumberbatch in BBC series The Hollow Crown. Nicole Taylor (The C Word) has written Country Music, which is set to be produced under Ward's fledgling Fable Pictures banner.
Also heading to production are Paddy Considine's boxing drama Journeyman, Yorgos Lanthimos' untitled period drama from Element Pictures and Scarlet Films – a US financier and cast are understood to be close on the director's biggest budget film to date – and Bart Layton's American Animals.
Discussions are also underway with 45 Years director Andrew Haigh for his next film.
Kosse added: "The conversation I had a lot when I got here was about the breadth of the material we'd consider.
"'Don't presume it's not right for us', I said a lot at the beginning. Once that door opened we are seeing different projects to three-four years ago. That was the main thing to get out there."