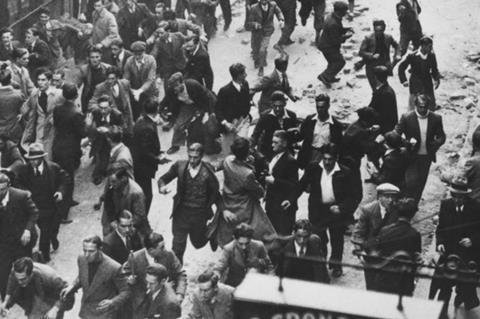 Online development marketplace Filmarket Hub has selected seven UK series projects that will pitch at the second edition of London TV Pitchbox, the pitching event it runs in association with Raindance Film Festival.
Chosen from over 100 submitted projects, teams from each of the seven projects will pitch to TV executives from companies including AMP International, NBC Universal, Salon Pictures, Sky and Working Title Television.
The event will be held on September 20 at the Century Club in London.
A further 10 projects will receive a special mention in the programme for the event, and a recommendation through Filmarket Hub's online platform.
The seven selected projects include Cable Street by Tom Ward-Thomas, a six-episode drama about a 1930s journalist who becomes obsessed with the Fascist movement in London.
Also selected is The Death Diaries, created by Charlotte Hugh and to be directed by Matt Carter, a comedy-drama about a woman who has witnessed the deaths of 10 strangers.
The London TV Pitchbox event will open with a case study from writer Peter Harness, looking at his experience on shows including Doctor Who, McMafia, Wallander and the BBC's upcoming The War Of The Worlds.
Selected projects
Cable Street, created by Tom Ward-Thomas
Faithless, created by Steve McCarten, Paul Draper
Last Orleans, created by Tom Kerevan
SKN FLK, created by Joseph Warley
Sunshine, created by Matthew Mills
The Death Diaries, created by Charlotte Hugh
They Walked Alone, created by Ian Masters, Jon Smith