EXCLUSIVE: First titles to be featured on digital platform include Plame d'Or winner Ilo Ilo [pictured].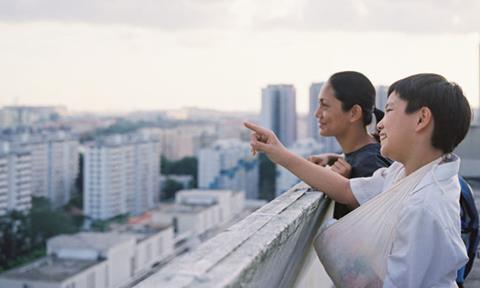 Mocha Chai Laboratories founder Chai Yee Wei's new company A Little Seed has announced it is linking up with iTunes Singapore to showcase Singaporean films.
The first batch of 12 acclaimed Singaporean titles will be launched on the digital platform from June onwards, including Anthony Chen's Palme d'Or winner Ilo Ilo [pictured], Boo Junfeng's Sandcastle, Eric Khoo's 12 Storeys, Ken Kwek's Unlucky Plaza, 7 Letters by seven directors including Royston Tan and Kelvin Tong, and Banting by Raihan Halim (who is presenting new project La Luna at this year's Hong Kong - Asia Film Financing Forum (HAF)).
In addition to the Singaporean titles, Chai has plans to bring more southeast Asian films on itunes at a later stage. Chai set up A Little Seed with Objectifs Centre for Photography & Filmmaking. The latter company, headed by Yuni Hadi, will handle the curation for itunes.