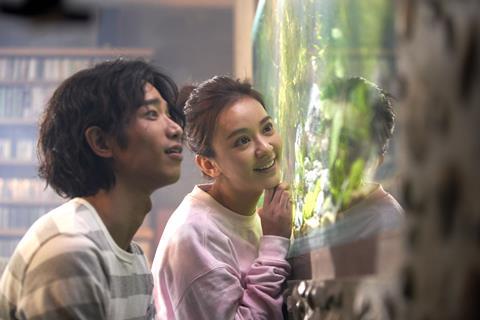 Riding high on the phenomenal success of More Than Blue, Singapore's mm2 Entertainment is teaming up again with the hit film's Taiwanese director Gavin Lin on A Trip With Your Wife. Fox Networks Group Asia is on board to co-produce.
The romantic drama, written by More Than Blue co-writer Hermes Lu, follows a terminally-ill young man whose dying wish is to take the wife of his best friend on a trip. The project is currently at script stage with the cast to be confirmed.
Last year, Taiwanese tearjerker More Than Blue – which also followed a terminally-ill character – was a surprise hit when it became the top local film in Taiwan, the third biggest Chinese-language film in Hong Kong and a substantial hit in Singapore, Malaysia and Cambodia.
Since opening in China on March 14, the film has edged out Captain Marvel for the top spot from Friday onwards, taking in $42m as of Sunday night (17).
Singapore-headquartered mm2, which has various local offices, is also launching a string of new titles from the region at Filmart. These include Lai Mengjie's Taiwan-set campus comedy Stand By Me, starring Mason Lee and Ivy Shao; Rachmania Arunita's Love Is Blind, an Indonesian romantic comedy with Shandy Aulia and Dodit Mulyanto; Singapore actor-turned-director Mark Lee's Hell Bank Presents: Running Ghost, a Hong Kong-set Cantonese-language comedic thriller featuring Hong Kong actors Wong You Nam and Cecilia So; and Not So Long Time Ago, the third instalment of Jack Neo's Singapore family comedy after Long Long Time Ago and its sequel.