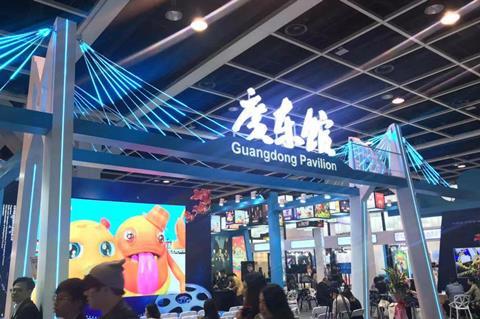 Guangzhou-based Southern Lead TV & Film is joining forces with Tencent Penguin Pictures to co-produce dance-themed drama In Love With Spring.
Directed by Tang Wei and scripted by Duan Ting Ting, the story follows a group of neighbours in Guangzhou who form a Latin dancing team in order to save a dance hall that has been in business for more than 30 years.
Southern Lead's vice general manager Liu Jiajia is producing the film, which is scheduled to start shooting in April for release in the second half of this year.
"Following our collaboration with Tencent, we are now looking for international cooperation for sales and distribution," said Southern Lead overseas distribution supervisor Ally Liu.
Southern Lead TV & Film is a subsidiary of Guangdong Radio and Television (GRT), a state government-owned radio and TV network formed after the merger of Guangdong Television, Radio Guangdong, Southern Media Corporation and Television Southern.
Primarily known as a TV producer, the company is now making a push into the production of feature films and digital content.