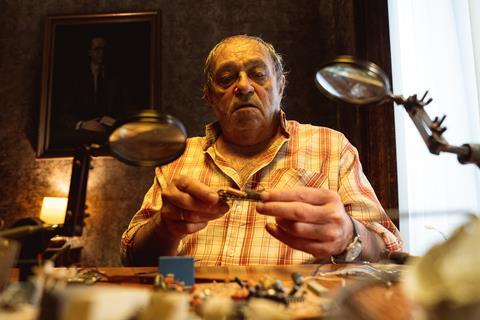 Filmax has acquired international rights to Raul Cerezo and Fernando Gonzalez Gomez's horror title The Elderly and is introducing it to buyers in the Marche.
Zorion Eguileor, best known for Sitges audience winner The Platform, stars as an octogenarian who enters into a state of dementia after the sudden suicide of his wife, sparking a series of paranormal events that will put his family's lives at risk.
The feature is due to be completed in June.
Gustavo Salmeron, Paula Gallego and Irene Anula co-star. Producer are Persons Films' Jose Luis Rancaño and La Dalia Films' Mamen Espinosa.
Ivan Diaz, Head of International at Filmax, says: "The film is one of our strongest horror presentations at Cannes this year and is akin to the type of films clients are used to us bringing to the market, such as the highly successful REC franchise, among others. What stands out most for me with this film is the extreme care that has been taken over every detail, from the film's look, to the sound and the music, which completely submerge the audience in its disturbing atmosphere".