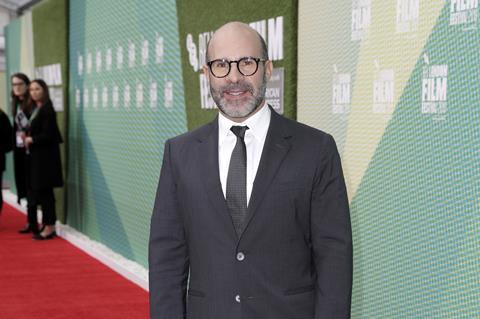 International filmmakers were challenged to create stories that engage broad audiences rather than preach to the converted at a panel called 'Putting Climate Change on the Creative Agenda' at the BFI London Film Festival this week.
"How do we break the storytelling out of that documentary ghetto," said Jess Search, chief executive of the UK's Doc Society, who chaired the debate. "How do we get it much more into every other part of culture?"
The panel coincided with the first day of the latest round of London protests by climate activists Extinction Rebellion on October 7.
"The bottom line is a lot of climate activism communications have not been accessible enough, have not been creative enough, and have not been impactful enough," said Kumi Naidoo, secretary-general of Amnesty International.
Playwright and screenwriter Duncan Macmillan – whose play Lungs starring Matt Smith and Claire Foy, is now on at the Old Vic, and deals directly with climate anxiety – suggested traditional approaches to storytelling may be unequal to the task.
"First of all, the science is very complicated, so to try and communicate it all is narratively difficult to make compelling," he said. "It's also been quite abstract for a long time, and stories, particularly plays and films, do the individual better than the collective and do the concrete better than the abstract."
In traditional storytelling, he added, "You get lots of narratives about usually violent men who are solving things through force and making a huge change by being the only one with real agency, and that's not going to be the case here – it's going to be a collective thing, a restructuring. Western story structure is inadequate for telling stories which can communicate the collective and elucidate the abstract…Just like we need economic and political restructuring, we need a restructuring of our stories."
In terms of documentaries, while these may indeed be reaching audiences already focusing on climate change, at least these films are now finding an easier path to distribution, according to tof EcoAge founder Livia Firth.
Talking about her "previous life" as a documentary producer 12 years ago, Firth said: "One thing that I realised was that there were plenty of environmental, social, political movies and documentaries that didn't have a platform to get distributed to be seen. Netflix and all the other platforms have changed the way today we consume movies."
Reflecting on his own documentary work, An Inconvenient Truth producer Scott Z Burns (whose screenwriting credits include new release The Laundromat, and who wrote and directed The Report) said, "It does start to follow this recipe where you get to this place at the end [of making a documentary] where someone says, 'Well, you've got to leave them with hope.' And I have a real problem with hope. Greta [Thunberg] said it very well the other day: 'Hope without action is meaningless.'"
"We need to tell stories that take into account that reality, and make it motivating. And in that regard, I feel really embarrassed that I've failed. I've got to figure out ways to tell stories that human beings engage with that make them do something other than what we're doing."