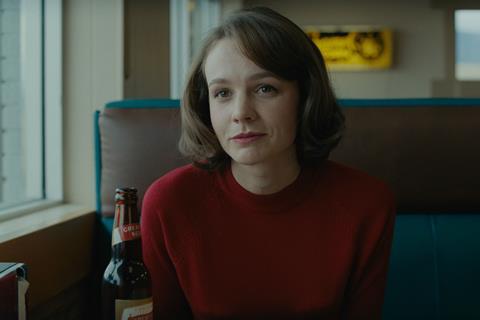 FilmNation Entertainment, heading to Cannes with Critics' Week opening night film Wildlife, has secured $120m in additional capital through a revolving multi-bank credit facility.
The financing, agented by Bank of America Merrill Lynch and co-led by Union Bank, expands FilmNation's ability to continue investing in its own content and acquiring content at higher budgets.
The move is part of the company's broader strategic plan to consolidate its status as a one-stop destination for storytellers, build its film and expanding television businesses, and make strategic investments in media businesses such as VR company Littlstar, Broadway show The Band's Visit, and UK theatrical production.
"Throughout FilmNation's history, what has empowered us the most has been our ability to adapt and consistently bet on ourselves and the tremendous filmmakers we've had the privilege to work with," FilmNation Entertainment CEO Glen Basner and COO Milan Popelka said.
"This facility gives us another hugely impactful tool to demonstrate the confidence we have in our platform and help bring bold, unique stories to screens of all sizes. We remain focused on growth in the long term, and are excited about the many types of opportunities this capital allows us to seize on."
Popelka and executive vice-president of business and legal affairs Alison Cohen brokered the revolving facility, and Akin Gump's Christopher Spicer and Warren Biro represented Bank of America as agent.
Jason Feuerstein, senior vice-president of Bank of America Merrill Lynch's media and entertainment group, called FilmNation "one of the industry's most professional, consistent and prolific outfits." Tony Beaudoin, managing director of Union Bank's entertainment finance unit, hailed Filmnation as "one of the most compelling producer/financiers active today."
"FilmNation is one of my proudest and most successful ventures," FilmNation partner and backer Steve Samuels said, "and we feel we're still at the very beginning of our journey. I'm so thrilled about the opportunity for tremendous growth in the coming years, and the facility from our friends at Bank of America and Union Bank will be hugely empowering to this end."
The financing was facilitated by the longstanding relationship between FilmNation and Bank of America's Feuerstein and Sharad Bhatt, as well as Union Bank's Bryan LaCour and Beaudoin.
Original FilmNation backers Samuels, Anthoni Visconsi and Dominic Visconsi, and more recent investor Roadshow Distribution, bolstered the company's ability to expand the credit facility.
FilmNation's active slate includes comedy Late Night in production, Second World War story Greyhound starring Tom Hanks, which Sony Pictures will release in April 2019, Sebastian Lelio's Gloria remake starring Julianne Moore, currently in post, and Armando Iannucci's The Personal History Of David Copperfield, which stars Dev Patel and is set to shoot this summer.